We help brands connect with millions of Muslims worldwide.
Powerful advertising & consultancy solutions for ambitious brands seeking to engage young Muslims.
Inform, inspire & empower a new generation of Muslims
Our purpose is to provide Millienial & Gen Z Muslims with a space to share their thoughts, opinions and ideas. We do this by publishing high-quality digital content on every platform. Since our inception in 2014, The Muslim Vibe has become one of the leading media platforms for young Western Muslims.
Faithful, intelligent & confident young Muslims making the world
Our audience of culturally diverse Muslims are people seeking to shape positive change in their own lives and the world around them. They are students, professionals and home-makers. They value family, friends and the global ummah.
Connect & engage with your audience through our platform
Advertising with TMV is a powerful opportunity for your brand to boost brand awareness and engagement. We provide a range of solutions to help you reach your intended audience in the most effective way, tailored to your budget.
Brand, content & marketing strategies to engage Muslims
Leveraging our insight and experience – we help business and charities develop impactful strategies for branding, content and marketing. Our clients benefit from our network of influential Muslim leaders and talented specialists.
We specialise in putting together rock-solid strategies which are tailored to the nature, position and size of your organisation. For the implementation of services (eg. to make a website), we can refer you to one of our approved specialists based on your budget.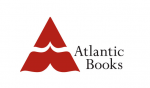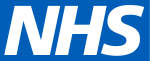 Begin your journey…
Find out more about our services and how we can empower your organisation or business. Please complete the contact form and one of our team will get back to you as soon as possible.