"We'd have our secret little purpose meetings."
Israel is influencing student groups in the UK, offering financial and strategic assistance to shape British politics, Al Jazeera's Investigative Unit has revealed.
An investigation by the Qatari broadcaster discovered that the Union of Jewish Students (UJS) received money from the Israeli embassy and attempted to influence the National Union of Students presidency election, and even oust its first Muslim president, Malia Bouattia, following her victory.
Michael Rubin, a parliamentary officer and pro-Israel activist who claimed to work "with the ambassador and embassy quite a lot," told an undercover reporter that Bouattia was "really bad" and "awful."
"We were campaigning for the person running against her because we didn't want her to win," said Rubin, who was at the time of the election chairman of the Labour Students group.
During the election campaign, Richard Brooks, NUS vice president, held "secret" meetings with Russell Langer, UJS campaign director, and Rubin.
"We'd have our secret little purpose meeting where we'd plan how to get moderate people with good politics and any number of things elected to certain places," he said, adding that the group worked "quite closely together."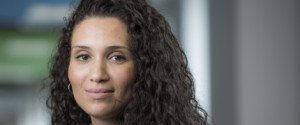 The NUS represents more than four million students and last year  elected its first black, Muslim, female president, Malia Bouattia, a pro-Palestinian human rights supporter.
The anti-Israel Boycott, Divestment and Sanctions movement enjoys wide support at British universities and in June 2015 the NUS voted for a boycott. Unlike the NUS, the UJS, comprising 64 Jewish societies at British universities, strongly opposes the BDS movement.
Elsewhere, Adam Schapira, who ran an unsuccessful bid for the UJS presidency, told the undercover reporter: "The Israeli embassy in the UK gives money to UJS."
Schapira earlier worked with the Pinsker Centre, a campus-based think-tank which aims to "intelligently educate about Zionism and the Arab-Israeli conflict."
Schapira confirmed to the reporter that the powerful American pro-Israel lobby, AIPAC, is channelling money to British campuses through the Pinsker Centre.
"Groups like AIPAC gave some money," he said.
You can watch the Al Jazeera investigation series here.
---
This post was originally featured here.