The hijab was never meant to hold women back and these fantastic hijabi athletes are proving it!
It's hard to believe that in this day and age, there are still challenges and barriers faced by female Muslim athletes who wear hijab. From being banned from running in a cross country race (U.S. high school athlete Noor Alexandria Abukaram) to having to fight FIBA for the right to wear a hijab while playing basketball (Bilquis Abdul-Qadir) to fighting to get International Boxing Agency (AIBA) to end its ban on hijabs for female boxers (Zeina Nassar). Muslim women hijabi athletes have been achieving big things despite what others may or may not believe about the place of hijabs and other religious clothing on the field of sports.
Sometimes it gets exhausting to keep focusing on one's hijab, as pointed out by sports activist and journalist Shireen Ahmed, who wrote in this 2016 article for The Daily Beast, "The headlines that scream about the accomplishment of a 'Hijabi American' are unhelpful as they reduce an athlete to her outfit." Certainly, they are athletes, period. Not just hijab-wearing athletes. But, she also acknowledged that hijab-wearing Muslim athletes in the public eye have also normalized things, saying "the optics of a veiled Muslim woman in places where it has yet to be seen is not always understood or welcome."
We agree, and in our Haute Hijab tradition of sharing stories about changemakers and Muslim women carving their own paths in life, here are ten Muslim women athletes and lovers of sport and fitness working hard and achieving big things. Oh, and we have to say, whittling this list to 10 athletes just barely scratches the surface. There are amazing Muslim women athletes kicking butt, refusing to be banned everywhere.
Bilqis Abdul-Qadir – Basketball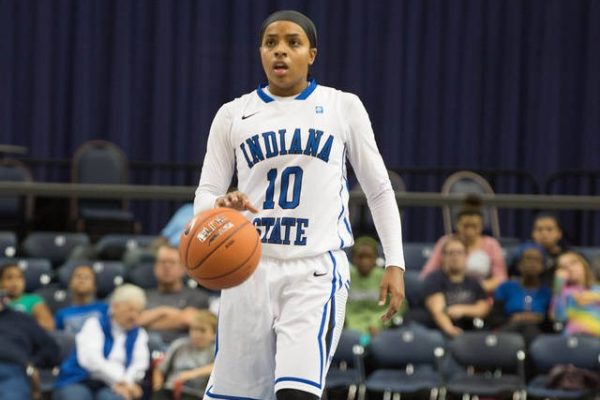 She had phenomenal stats as a top-ranked high school basketball player throughout high school and college, so naturally, she had her eyes on entering the WNBA. But then Bilqis Abdul-Qadir, who had always played all wearing leggings or tights underneath her shorts, a long-sleeved shirt underneath her jersey and her hair covered, was forced to choose between faith and basketball. Because she refused to give up her hijab, she didn't make it to the WNBA in 2014 and later was unable to play internationally as well, when she learned that the International Basketball Federation (FIBA) didn't allow headgear.
"When the FIBA ban came out, I remember crying and feeling like I lost a sense of direction. … I had to re-identify who I was after the ban. Basketball was it for me. … That was the first time I felt like I actually prayed for a reason, and felt the real need to really connect with Allah (S)," she says in this 2018 article. Bilqis joined the #FIBAAllowHijab campaign, and by 2017, the federation changed its rules to allow head coverings in international competition. By that time and after additional training, Bilqis decided to move on from professional play believing she'd have more impact off the court than on. She mentors many young Muslim women in sports and created, with her husband, Dribble Down Barriers, a program that uses basketball as a tool to help youth understand the importance of confidence, togetherness and mental and physical health.
Ibtihaj Muhammad – Fencing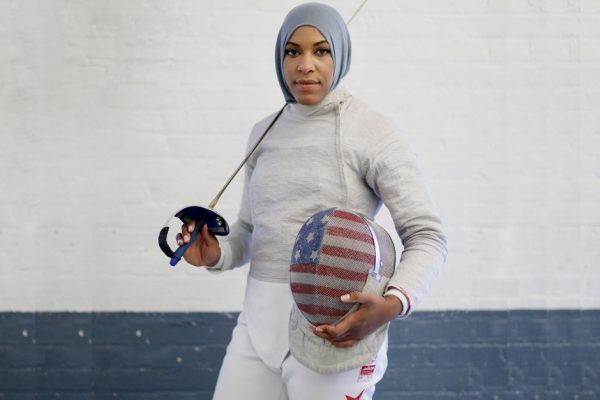 Who can forget fencer Ibtihaj Muhammad's moment of triumph at the 2016 Summer Olympics, when she became a bronze medalist and the first woman to represent the United States at an Olympic Games wearing a hijab? In addition to being a member of the USA Fencing National Team from 2010 to 2017 (where she won numerous medals in a variety of world competitions), Ibtihaj has gone on to release a memoir, "Proud: My Fight for an Unlikely American Dream" and a children's book, "The Proudest Blue" as well as launching her own clothing company, Louella, which aims to bring modest, fashionable and affordable clothing to the United States market. Mattel even created the first hijab-wearing Barbie doll in her honor!
Ibtihaj was also a sports ambassador with the U.S. Department of State's Empowering Women and Girls through Sport Initiative and was nominated by President Obama as a member of the President's Council on Fitness, Health & Nutrition, according to her website.
Yasmin Abdullahi and Sisterhood FC – Football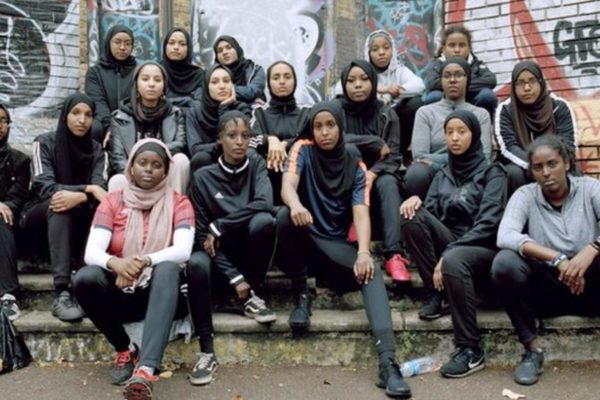 Sisterhood FC is a London-based football club founded by Yasmin Abdullahi as what Abdullahi dubbed the "first football team for Muslim women in the UK." She created the football club to combat misrepresentation amongst British Muslims towards football, citing an event she went to several years ago where she introduced herself to some local young women by telling them she was on the girl's football team at Goldsmith University. "All those Muslim girls' faces dropped," she said in this article. "They gasped. … For me it was seeing that shock in their faces. … Nobody can stop me from playing football or any sport for that matter. … In that moment, I was like 'I can create my own team and do something for my community.'"
As Sisterhood FC has grown in athletic ability and national presence, they have struck sponsorship deals with companies like Puma, which is helping them to have "longevity in the game." Yasmin is now working on gaining more media exposure for the club and for women footballers in general in a country where male footballers and male football clubs reign supreme.
Says Yasmin, "I'm here to make a difference. By letting Muslim girls know that if they want to become professional footballers, then they can. I would love to be the first person to help the first hijabi player to join the Lionesses or any other team for that matter."
Noor Alexandria Abukaram – Cross Country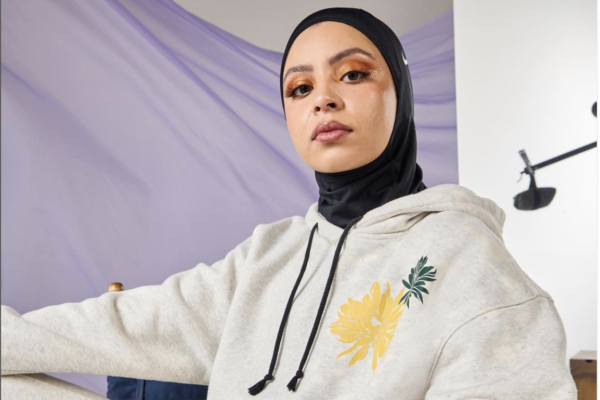 It was in the middle of her seventh cross country race of the season, the previous six having been run with no objections to her hijab when high school athlete Noor Alexandria Abukaram was disqualified by the Ohio (U.S.) High School Athletic Association – after beating her personal record for a 5K. Her coach has failed to apply for a waiver for her to run with a hijab, which Noor says didn't make sense. "I don't have any disabilities, I am running just like anybody else. … Why do we even have to do this in the first place," she told the New York Times. Noor says the whole experience was humiliating. 
In response to her experience, she launched the #LetNoorRun campaign to fight discrimination in sports and invites athletes to speak up on issues they are facing and offer different forms of support. "We strive to end discrimination in sports," says Noor in an exclusive HH interview. Noor's work has paid off in big ways, with the introduction and passage of Senate Bill 288 in Ohio, which protects religious expression in extracurricular activities in the state of Ohio. She has also made her small screen debut in a short documentary about her story that aired recently on ESPN 2.
Indira Kaljo – Basketball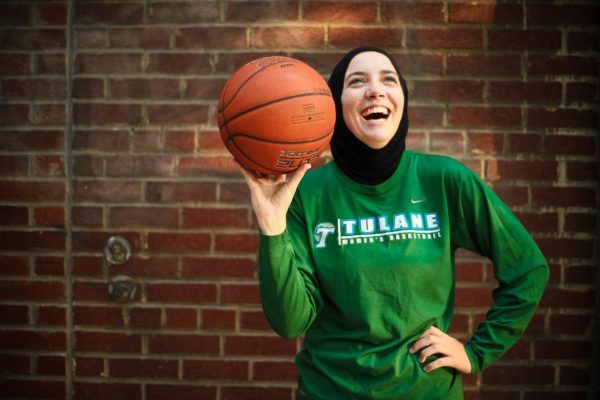 That #FIBAAllowHijab campaign we talked about above? Basketball player Indira Kaljo was responsible for starting the global movement. Indira was a top women's basketball player in high school and college, playing at Tulane University in the early 2000s for eight years. While she didn't wear a hijab during her college playing days and when she played overseas, she started wearing it after and was dismayed to learn of the FIBA ban on headgear. Indira started a Change.org petition and the movement to end the ban, saying at the time of the ban, "I have witnessed sport's awesome power to transcend barriers, but FIBA wants to keep me up … if I'm not allowed to wear a hijab, why are some players allowed to display tattoos of their faith without discrepancy?" She cited her friend Bilqis in the petition, saying she would have her chances to play internationally denied by the ban, which became the case.
After successfully petitioning to end FIBA's ban alongside Bilqis and other athletes, Indira has gone on to become the president at Global Aktivine/Athletic & Athletics, a not-for-profit organization that aims to get women and girls active across the world.
2012 Olympic Iranian Football Team – Football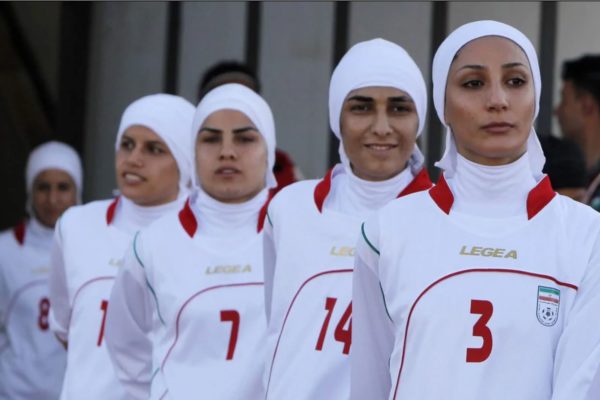 Not being allowed to participate in your sport because of your hijab is bad enough. But when it reaches the level of Olympic competition, that heartache can be even more painful. Before the start of the 2012 Summer Olympics in London, Iran's National Women's Football team was readying for their qualifying matches, knowing FIFA had a ban on hijabs and religious headwear in international competitions. They stepped onto the field in the summer of 2011 for their qualifying match against Jordan before they were disqualified because of the FIFA guidelines against the hijab. Just before the match was to start, FIFA ruled that the player's hijab broke the association's dress code, which has been instituted for "safety reasons." After Jordan was awarded a victory, Iranian players took to the field in tears. 
That ban was finally lifted by FIFA in 2014 after a two-year testing period following a requisition from the Asian Football Confederation (AFC). In addition to allowing the hijab, FIFA also said male Sikh football players would be allowed to wear their turbans.
Zeina Nassar & Amaiya Zafar – Boxing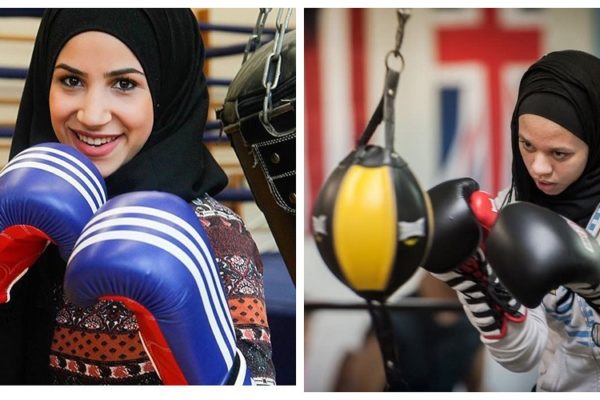 You may remember German boxer Zeina Nassar from the famous and controversial Nike advertising campaign in 2018 featuring American football athlete Colin Kaepernick, who advised athletes and people everywhere – "Believe in something, even if it means sacrificing everything." Zeina's firm belief in her right to wear a hijab and box was validated when the International Boxing Association (AIBA) changed their guidelines and rules to allow female boxers to wear hijabs at international competitions for religious reasons. This decision was announced at the AIBA Executive Committee meeting in Istanbul, Turkey in early February of 2019. The restrictions in boxing prior to the changing of the rules affected many Muslim women boxers, including then 15-year-old American boxer Amaiya Zafar, who became the first athlete to wear a hijab during an American boxing match. Amaiya was working towards making the 2020 American Women's Boxing team, but unfortunately, the games were delayed due to the COVID-19 global pandemic.
Kulsoom Abdullah – Weightlifting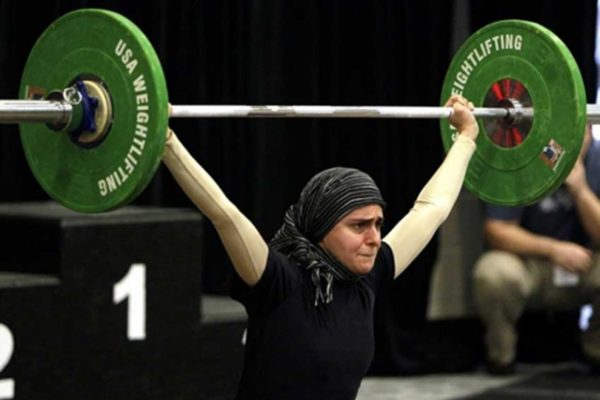 In the 2011 World Weightlifting Championships in Paris, Pakistani-American weightlifter Kulsoom Abdullah represented Pakistan as the country's first female weightlifter and the first person to ever compete in the sport internationally while wearing hIjab. She was able to do so after petitioning the International Weightlifting Federation (IWF) to modify its rules, which they did. In a 2011 article, Kulsom says, "In a contemplative world, we would think about how to come up with an attire that would bring out the best in all competitors, regardless what their religious or personal level of modesty is. This is not a beauty contest, not a religious litmus test." Kulsoom went on to represent Pakistan in the Asian Weightlifting Championships in South Korea. 
Asmahan Mansour – Football
In 2007, a young Canadian footballer from Ontario tried to wear her hijab at a tournament and was not allowed to play by the referee. She became the center of an exclusionary ruling by FIFA to ban hijab from the pitch, as reported by sports journalist Shireen Ahmed. Her team withdrew from the event in Quebec in response. Asmahan's fight went to the Canadian Soccer Association and then on to FIFA, which decided to uphold the ban while exempting head coverings that left the neck exposed. That didn't work for Asmahan, who covered her neck and hair. She wasn't allowed to play, and says Shireen, thousands of other girls and women also were unable to play with their hijabs for the next seven years until the ban was lifted.
Zahra Lari – Figure Skating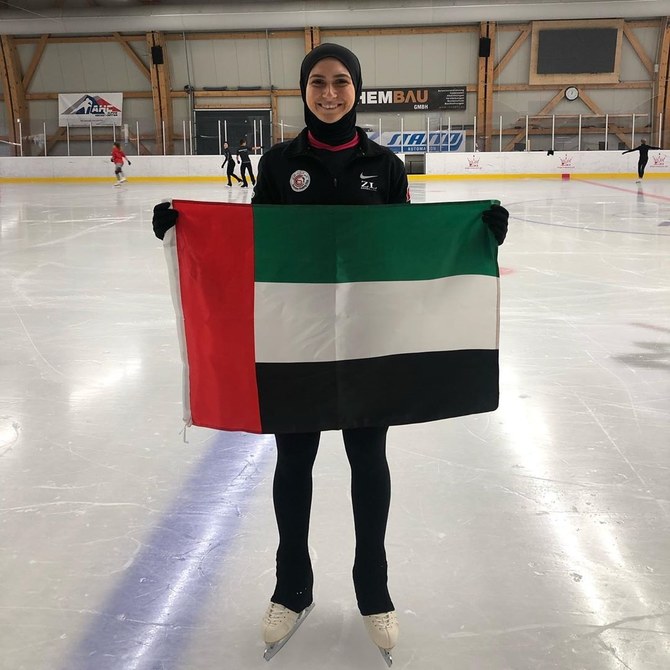 When she was 11, she watched the Disney Film, Ice Princess, and was inspired to try figure skating. After three years of practice, she became serious about her training and became an Emirati figure skater and the first figure skater from the United Arab Emirates to compete internationally and is a five-time Emirati national champion! Says Zahra in this article, "At the beginning, my dad was against it because he said I'm older and it's not the 'normal' thing for a girl to be doing. But once he realized how passionate and talented I am for this sport, he then understood there is absolutely nothing wrong with it and [now] supports me 100 per cent." As for her hijab, she says "It is a form of modesty and should be respected" and should never be a barrier to achieving one's dreams.