Life is a test: some win, and some lose.
So how is this game played? How do you measure success?
For most of us, success means achieving a specific goal. It could be something lofty like landing your dream job, earning your first million, becoming famous etc. Or it could be something modest like owning your own house, being debt free or having enough savings for rainy days.
But what happens when you don't achieve your goals?
Do you get disheartened and depressed? Do you think of yourself as a failure? Maybe even give up?
I don't have to tell you how unhealthy those scenarios are. So what are you supposed to do in the face of failure? The answer is simple:
Don't let it beat you.
Success and Failure is not what happens to us, but how we choose to respond to it.
We all have our share of success and failures; it's the ways of life. Some days are good and you achieve your goals, while other days nothing seems to go your way. It's normal because you don't always have control over what happens to you.
But what you do have control over is how you respond to them – to both failure and success.
If things go well for you, be grateful.
If things go bad, be patient.
Responding to circumstances in this way not only aligns your life to a higher purpose, but also brings inner peace during harsh times.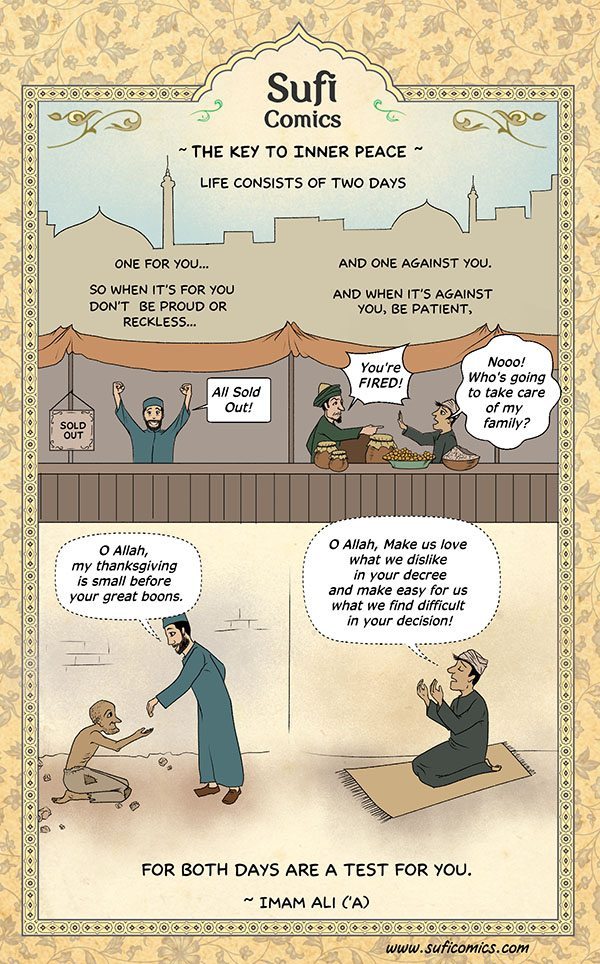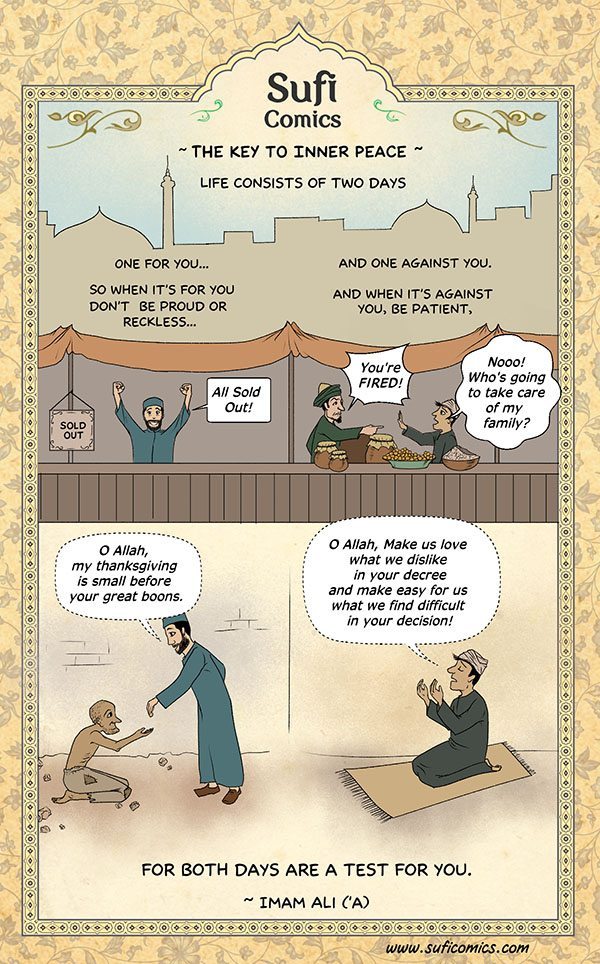 "… be patient and excel in patience and remain steadfast, and be careful of (your duty to) God, that you may be successful." Quran (3:200)
Follow SufiComics on Twitter: @SufiComics