Here are 5 ideas on how to support local businesses owned and run by Muslims!
Ever wanted to buy a birthday present or an Eid gift and found yourself frustrated with choices like a perfume or jumper? Over the years Muslims have realised they don't need to accept the norm and decided to break the mould to create their own space. It's no longer a matter of fitting in the space, its more about sticking out so that they have a space which is theirs to own.
One only needs to look at the choice of halal restaurants popping up to understand that concept. One evident characteristic across most of these businesses is that the idea stemmed from very personal experiences that left them wanting more. Unable to find it, they went ahead and created it themselves!
Below are 6 Muslim businesses who decided to take matters in to their own hands and create a niche market for themselves:
1) Anafiya
Created by revert Naomi Macklin-Car who was underwhelmed by the lack of excitement around Eid as compared to Christmas, she decided to create a business sourcing Islamic products (toys, cutlery, books etc). Anafiya comes from the combination of Naomi's two children Hasanah (Ana) and Safiyyah (Fiya), and has been the driving force to creating a business that centres around making sure the upbringing of her children was as Islamic as possible without removing the fun and excitement of occasions. Products featured include a talking doll, the Quran cube, interactive prayer mat, and cutlery that reminds children to say bismillah amongst many other products.
Anafiya aims to be the go-to place when shopping Islamic gifts for kids. Starting off as a Whatsapp group, Anafiya has now grown to an online store selling over 600 products from local and international Muslim brands."

Noami Macklin-Car
Anafiya has also been featured on BBC One's Sunday Morning Live, which can be found here.
2) Everycloud-silverlining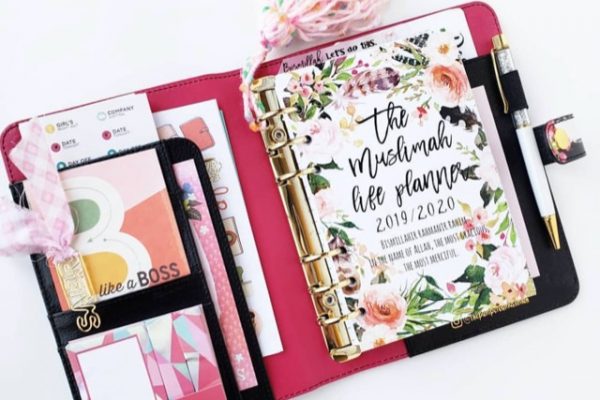 Created by single mother of two Atiya, who decided to take a career break from international banking, Everycloud-silverlining was set up as an online platform that would help her make Ramadhan and Eid more exciting and help increase awareness for these occasions across the UK. Since then, Everycloud-silverlining has also been home to a unique range of products from across the globe. Now who wouldn't want pencils that say "start with Bismillah" or stickers saying "Mashallah" in your child's collection, or even a Muslimah Life Planner?
3) Ramadhan Legacy
If you have not heard about journaling, then you are living under a rock! Ramadhan Legacy is a brainchild of a collective team of friends who had the vision and passion to create innovative products that help people not only learn about Islam but also integrate it within their personal daily life. A one of a kind unique product launched by this business is the Ramadhan Legacy Planner, which includes sections for pre-Ramadhan preparation, knowledge for the month of Ramadhan, a Journey through the 30-day action plan, and space to continue the journey post Ramadhan. This unique product also features a digital interaction with the planner.
4) Eid Party.co.uk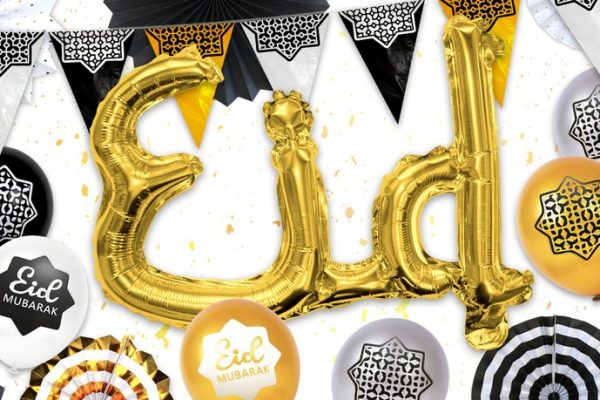 A family business based in East London which started off as being an Eid & Ramadhan celebration supplier in 2017, it's now home to the most stylish Islamic party décor – turning hosting in to a joy! Eid Party.co.uk  not only sells the products, they design and manufacture everything on their website.
As a mum of 2 children myself, I realised that there was a very limited range of products available on the market for us to make Ramadhan and Eid fun and enjoyable for our children. This made me begin to design and manufacture a line of Eid and Ramadhan decorations. We aim to offer stylish Ramadhan and Eid celebration items at an affordable price that appeals to both children and adults alike. Our sole purpose of starting up this business was to bring joy in to the homes of Muslims when celebrating Ramadhan and Eid. May Allah give us the ability to continue. Amen."

Eidparty.co.uk Co-founder Riz
Being a family-run business means there is a personal touch to everything they do. The Turkish/Indian influence is very evident in their products. You only need to follow their social media to fall in love with Emre and Elif, who are the owner's children and brand ambassadors of the business.
5) Lila and Tiny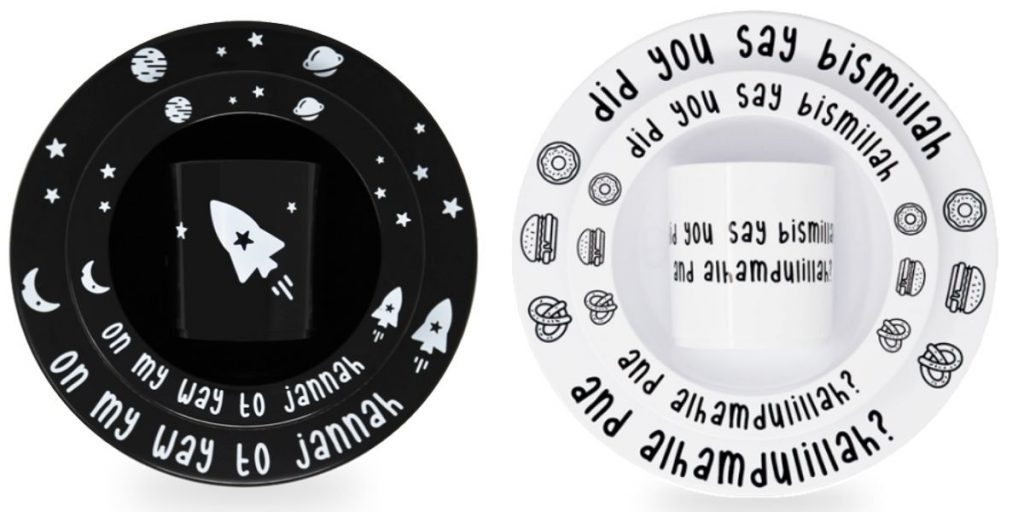 Based off of Scandinavian designs, Lila and Tiny bring out a minimalist and contemporary style of homeware products for Muslim homes! From adorable plates that say "did you say bismillah" to Arabic-design inspired bedsheets, the choices seem almost unlimited when it comes to choosing an adorable homeware collection of Muslim-friendly and Islamic-inspired decoration. Be sure to check out their "reach for jannah" products – who says they're only for children?
6) Arabian_House_of_Arts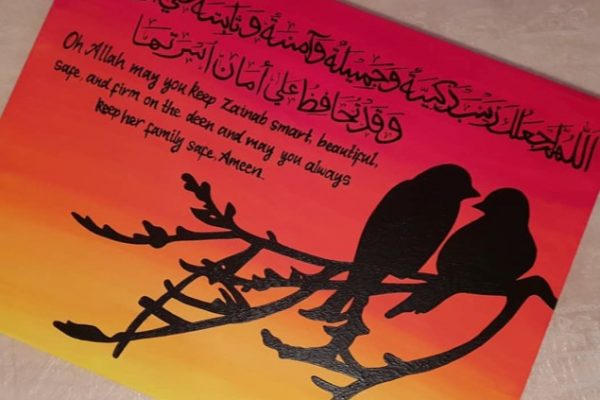 Owner Nazneen is the creator of beautifully handcrafted canvases with Arabic calligraphy work. Trading solely via instagram, her work makes a perfect gift to adorn otherwise boring walls. Handwritten Quran Ayahs or Duas can be commissioned and the result is beyond beautiful! She is known for her 7 pieces art work featured below.