Written by Nazim Tasadiq
Africa Programme Co-ordinator
Uganda has the world's youngest population, with 80% of the country's population under the age of 30. Over 7 million people in Uganda are aged between 15 and 24, while 53% of the population are under the age of 15. However, this young population suffers from one of the highest unemployment rates in Sub-Saharan Africa, low school completion rates, and feelings of being marginalized and discontent.
In rural areas, youth unemployment stands at over 64%. According to the Ministry of Gender, Labour and Social Development, nearly 40,000 young people are released into the job market every year to compete for approximately 8,000 jobs. The formal job market remains small, and most young people end up in the informal sector, with temporary jobs and no written contracts.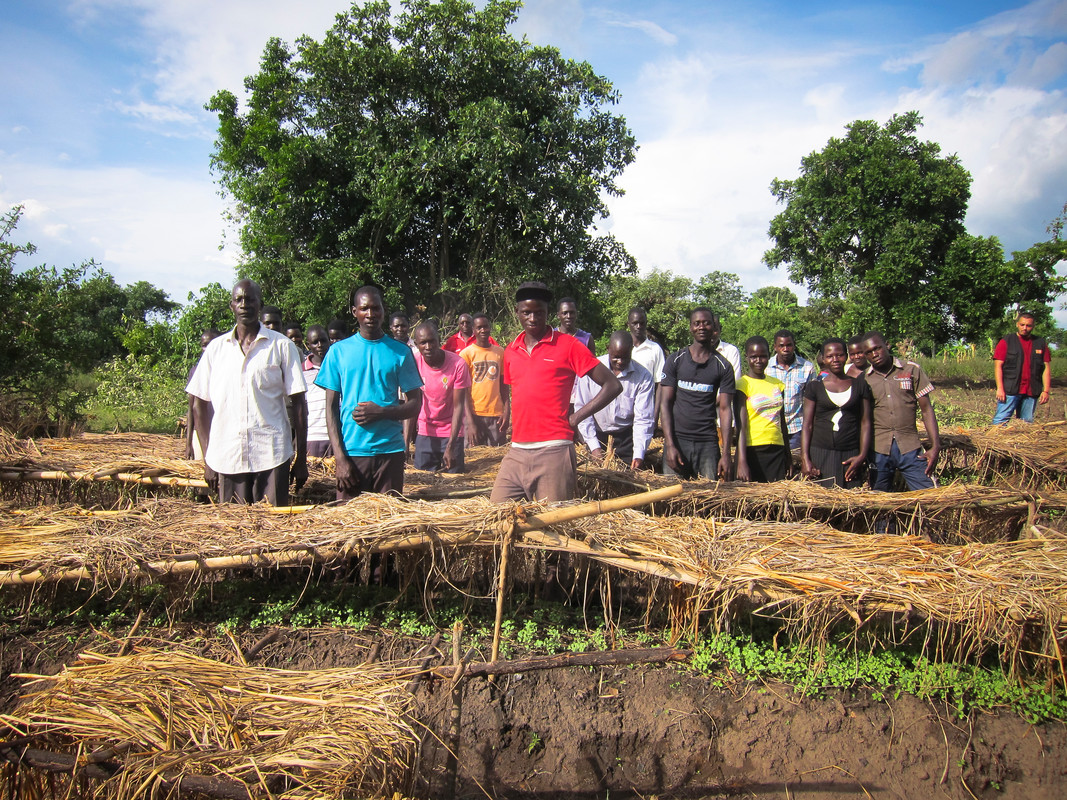 Many young people have resorted to selling their agricultural land in order to migrate to urban areas in search of work. However, a lack of employable skills and networks leave them vulnerable to exploitation. For those who are unable to find work locally, and unable to relocate to cities, the future looks bleak and young people become vulnerable to exploitation and criminal activity.
This is why Penny Appeal has teamed up with Action Aid and the European Commission to deliver a programme creating jobs and livelihoods in Northern Uganda. The programme is providing training to young people in business skills, entrepreneurial knowledge and further support they need to make a living in agriculture or as an entrepreneur, as well as skills in government lobbying and advocacy.
When I was in Uganda to visit this project, I met with a number of young people. And upon every meeting, I was taken aback by the genuine desire these youth have to work hard to break cycles of poverty. They each spoke with determination, showing a full commitment to taking advantage of all the opportunities this programme would bring to them.
I met with Adam*, enrolled on a course learning skills to repair motorcycles. Not only did Adam feel empowered by the skills he was gaining, but he spoke of how different his life would be without the programme. He said his time would still be spent trying to earn money, but it would likely be through criminal activity, as there is no other way.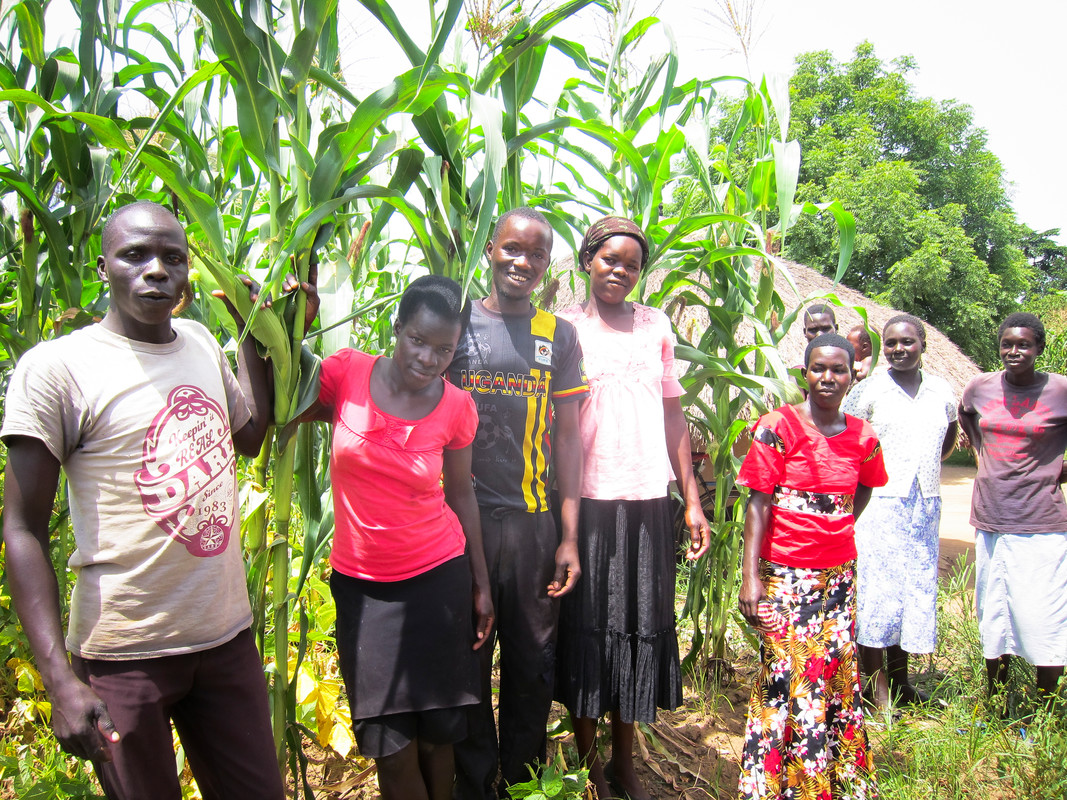 Similarly, Sally* who is learning skills of sewing spoke to me at length about how having this skill will change her life. She felt that without this programme she would still be working hard to earn money, but often at the cost of her own safety and wellbeing. For unskilled women with no clear path for employment and progression, a common route out of poverty is to offer private services to men. Not only is this project offering hope and a route out of poverty for many young people, but it is offering safety, security, and respect.
By the end of 2020, the project will have reached approximately 4,000 young people, empowering them to actively engage in sustainable economic activities, enjoying increased incomes and contributing to rising figures of national employment. We'll be linking young people in apprenticeship placements with those already running successful businesses, as well as providing technical support to thousands of others. The programme will also work with young people in understanding how to yield crops even in drought.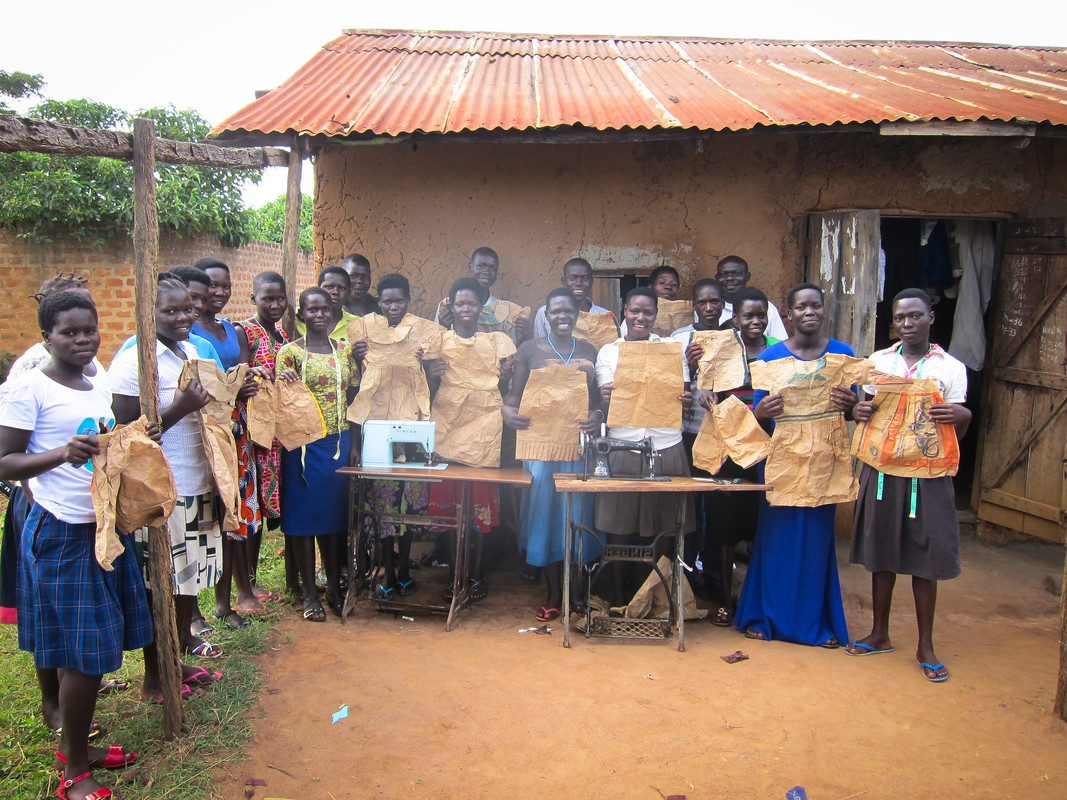 After my most recent visit to northern Uganda, I've become even more convinced that we need to offer young people a hand-up, rather than a hand-out. My work in the international development sector has meant I have travelled to a large number of countries, and visited a huge number of programmes. This visit was very refreshing as the young people I had the pleasure to meet were very different to many others I've met, and they showed no signs of giving up or lacking the drive to bring themselves out of poverty. It really felt the project was designed with the beneficiary involved every step of the way and this is made evident through the spirit and attitude of the young people involved. We can obsess over outputs, activities and results however there is no real measurement for that "magic" we see when visiting a beneficiary and seeing the change in attitude and increased determination to get themselves out of poverty. I look forward to seeing how Adam, Sally and thousands of others like them, grab hold of the opportunities presented to them and to build a brighter, stronger and lasting future.
---
*names have been replaced to protect the identity.