"Looking after people is very much part of Islamic philosophy, to help your fellow citizens."
Update (24/3/07 11:30am): They have now raised over £20,000!
A Muslim-led campaign has raised over £12,000 in less than 24 hours for the families of the victims of the terrorist attack that took place in Westminster on the 22nd March. 
On Wednesday the world watched on in horror as an attacker used his car to ram civilians on Westminster bridge, before running to the Houses of Parliament and fatally stabbing an officer. In the aftermath, 4 people were left dead, including police officer Keith Palmer.
Of course, while Muslim and non-Muslim Londoners alike watched on in horror, a voice in the back of all Muslim minds begged and prayed for the attacker to not be Muslim. These fears seem to have been realised, with ISIL claiming responsibility for the attack, and the attacker named as Khalid Masood earlier today.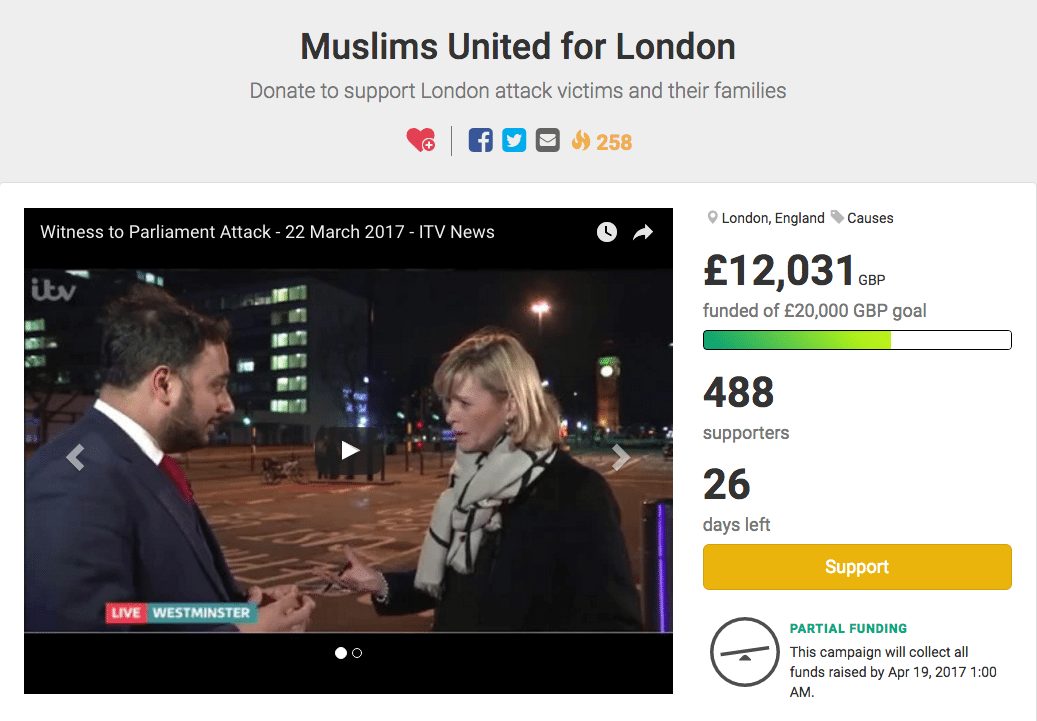 The fundraiser was launched by Muddassar Ahmed, a businessman who was trapped in a Westminster building during the attack.
"I felt frightened, terrorised and upset, and couldn't imagine what the victims and their families were feeling," he said. He told Middle East Eye that he had watched the incident unfold, and been trapped for four to five hours as police and emergency services responded to the incident.
A statement on the fundraising page reads, "While no amount of money will bring back lives lost or take away from the pain the victims and their families are going through, we hope to lessen their burden in some way".
Naz Shah and Yasmin Qureshi, two members of Parliament, have backed the fundraiser. "Looking after people is very much part of Islamic philosophy, to help your fellow citizens," said Shah to Middle East Eye. "Although it won't bring anyone back, or heal the physical and mental injures, it will hopefully help those affected."
At the time of writing this article, £11,752 has been raised, with a target of £20,000. 100% of funds collected through this campaign will go to the victims and the families of the victims most affected by the tragic events that unfolded on March 22, 2017.