"Gar firdaus bar-rue zamin ast, hami asto, hamin asto, hamin ast."
 – If there is a heaven on Earth, it's here, it's here, it's here.
---
From a thousand miles above Earth, in a land that was once described by Mughal Emperor Jahangir as 'heaven on earth', you can smell the uneasiness. Srinagar, summer capital of the Indian state of Jammu and Kashmir, and India's only Muslim majority state, looks a dead city. The Valley has witnessed continuous shutdown for the past 100 days, with only periodic relaxation permitted; it was the Indian authorities that imposed this curfew and restrictions throughout these 1oo days. Instead of streets full of tourists, men in uniforms parade its alleys, and, as you would expect in any city under curfew, the streets are empty and the shutters of shops have been permanently pulled down.
A few kilometres away from the city centre, we see the Shah family, who live in Chattabal, a distinctly older area in Srinagar. There is gloom around and it's understandable – the family has lost its youngest member, Reyaz. The 21-year-old worked two jobs to support his family; he was an ATM security guard at night and a salesman at a kitchenware store during the day.
Reyaz Shah was killed on August 2nd, after being hit by pellets.
Shah is one of the 94 people killed – including two police officers – after massive protests erupted in the Kashmir valley following the killing of a popular Hizbul Mujahedeen (a Kashmiri separatist terrorist organization formed by India, the EU & USA) commander Burhan Wani on 8th of July. The protestors were demanding 'azaadi' or independence from India.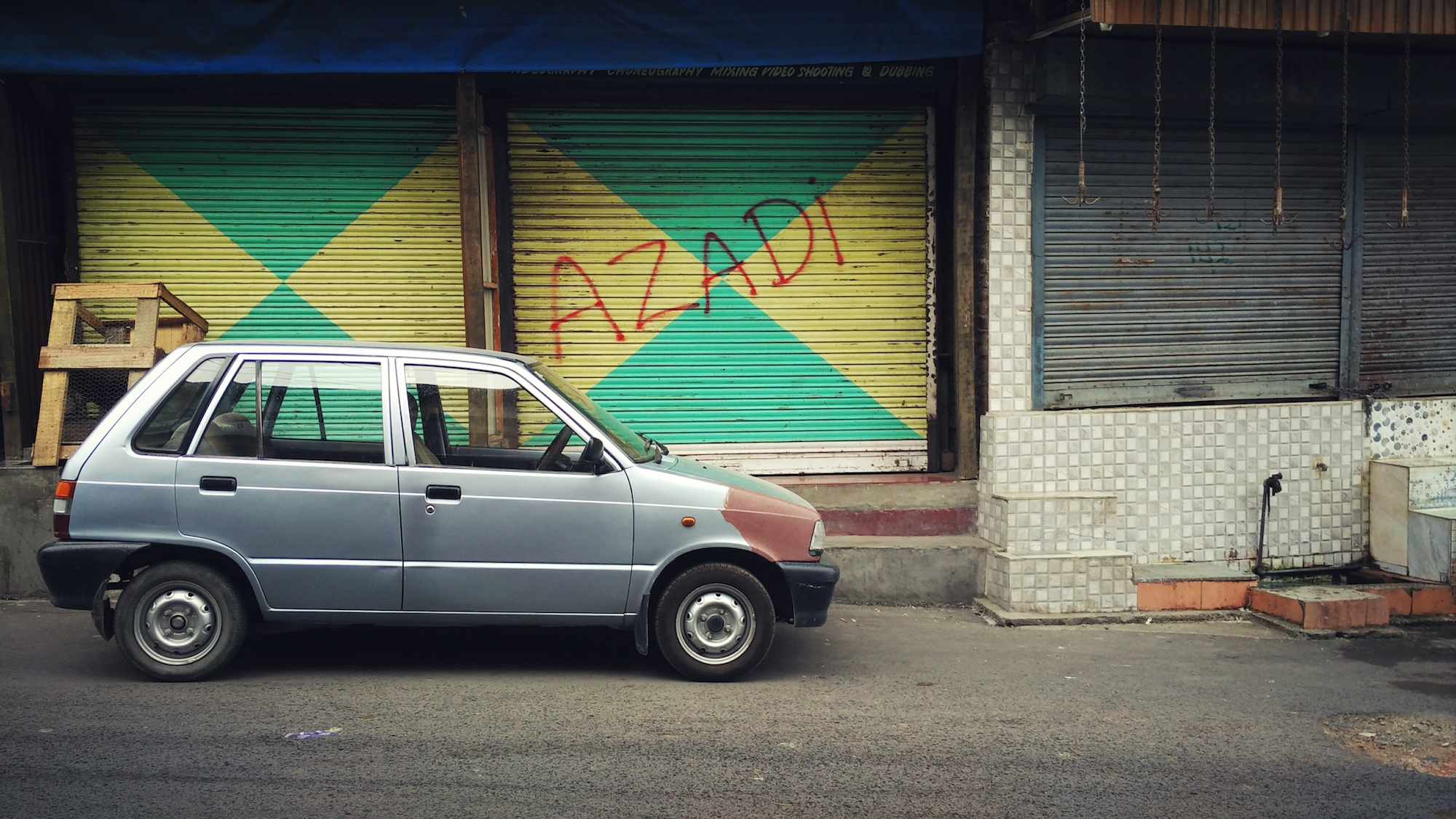 Since the protests started in the valley, 13,000 people have been injured by security forces; about 1,000 people have been completely or partially blinded, and the police has detained over 7,000. The Indian government have blamed Pakistan for fuelling the political unrest in Kashmir; the Pakistani government have denied their involvement in the protests, and in same breath, accusing India of human rights abuses as well.
At around 10pm that fateful night, Shah was returning home from his job as an ATM security guard, His elder brother, Shakeel Ahmed, knew the danger of stepping out during curfew hours and he kept calling his brother to remain updated on his whereabouts. Reyaz told his brother that he was shutting down the ATM and heading home. A few minutes later, Shakeel was unable to reach his brother's phone for a second call. He was worried, but there was nothing much that he could do.
At around 11.30 pm, Shakeel received a phone call from an unknown number asking him to head to the Shri Maharaja Hari Singh Hospital immediately.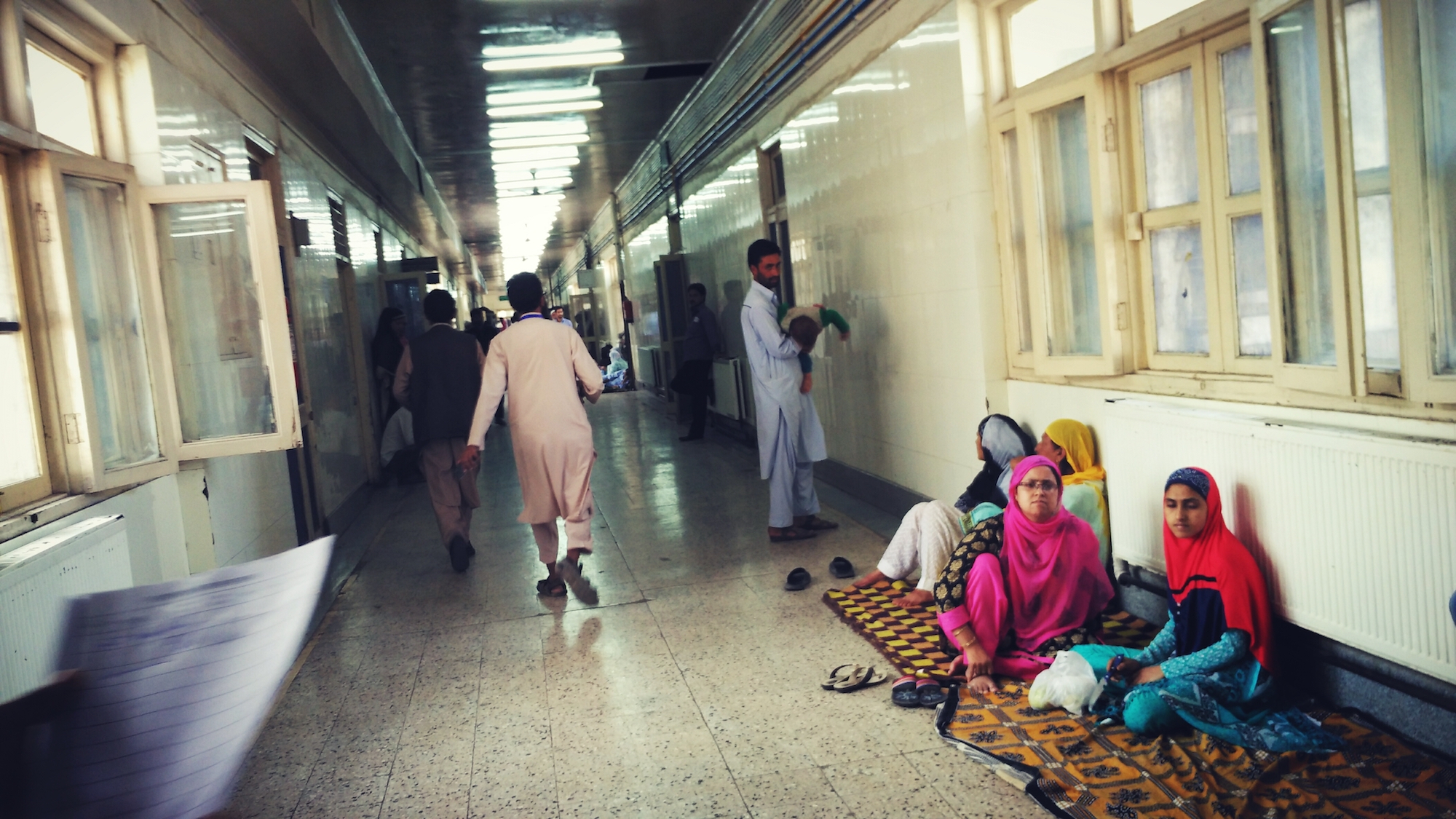 At the hospital, the family learnt that Shah was found lying on road and had been bleeding profusely. The paramilitary forces, supposedly CRPF (Central Reserve Police Force), had fired pellets at him from a close range and had seemingly killed him on the spot. According to the doctors who then conducted an autopsy on Shah's body, there were around 300 pellets lodged in him.
While many have died in the conflict due to the use of firearms, some of them have, surprisingly, succumbed to 'non-lethal weapons', a term used by the government to identify low intensity arms used to quell protests. Critics and residents of the Valley, however, allege the 'non-lethal weapons' often turn deadly if used from a close range, as was in the case of Reyaz Shah. So far, the use of pellet guns has claimed the lives of at least 14 youth, including two teenagers in the past three months.
Even in the 2010 protests, in which around 112 people lost their lives, it was considered to be a non-lethal weapon. However, it was a tear gas shell that became the reason for the eruption of protests in the valley. This shell was allegedly fired by the security forces, hitting a school-going child, Tufail Mattoo, who died almost instantly and the incident turned into a rallying point for the massive protests.
At Shah's house, his sisters are inconsolable. They break down intermittently. His elder brother Shakeel, tries to maintain his composure, but even he is overwhelmed by the emotions. Reyaz had spoken to him on the phone minutes before he was killed. The family members were waiting for him that night for him to join them for dinner.
"Reyaz was returning from his job. We wouldn't have let him go out had the government not threatened to cut the salaries of employees who fail to turn up to their jobs. No protest was going on in the vicinity and even then he was killed. It is a murder," said his niece, the only family member who speaks with some determination.
Reyaz's parents had passed away when he was just three-months-old and his elder siblings took the task of raising him. The eldest of the sisters often faints and she had to be taken to a psychiatrist to assess the lasting effects of her brothers loss.
Rising mental health issues
Dr. Arshad Hussain, Associate Professor of Psychiatry at Shri Maharaja Hari Singh Hospital (SMHS) Srinagar, sees up to 130 mental health cases a day and he paints a grim picture of the psychologically related health issues.
"90% of Kashmiris have faced a traumatic life due to the conflict in Kashmir. We have an epidemic of mental health problems and most particularly, depression."
Over the years, the number of patients coming to SMHS's psychiatric department has increased rapidly. According to Dr Hussain, more than 100,000 patients visited the hospital last year, in comparison to the 1,700 in 1989.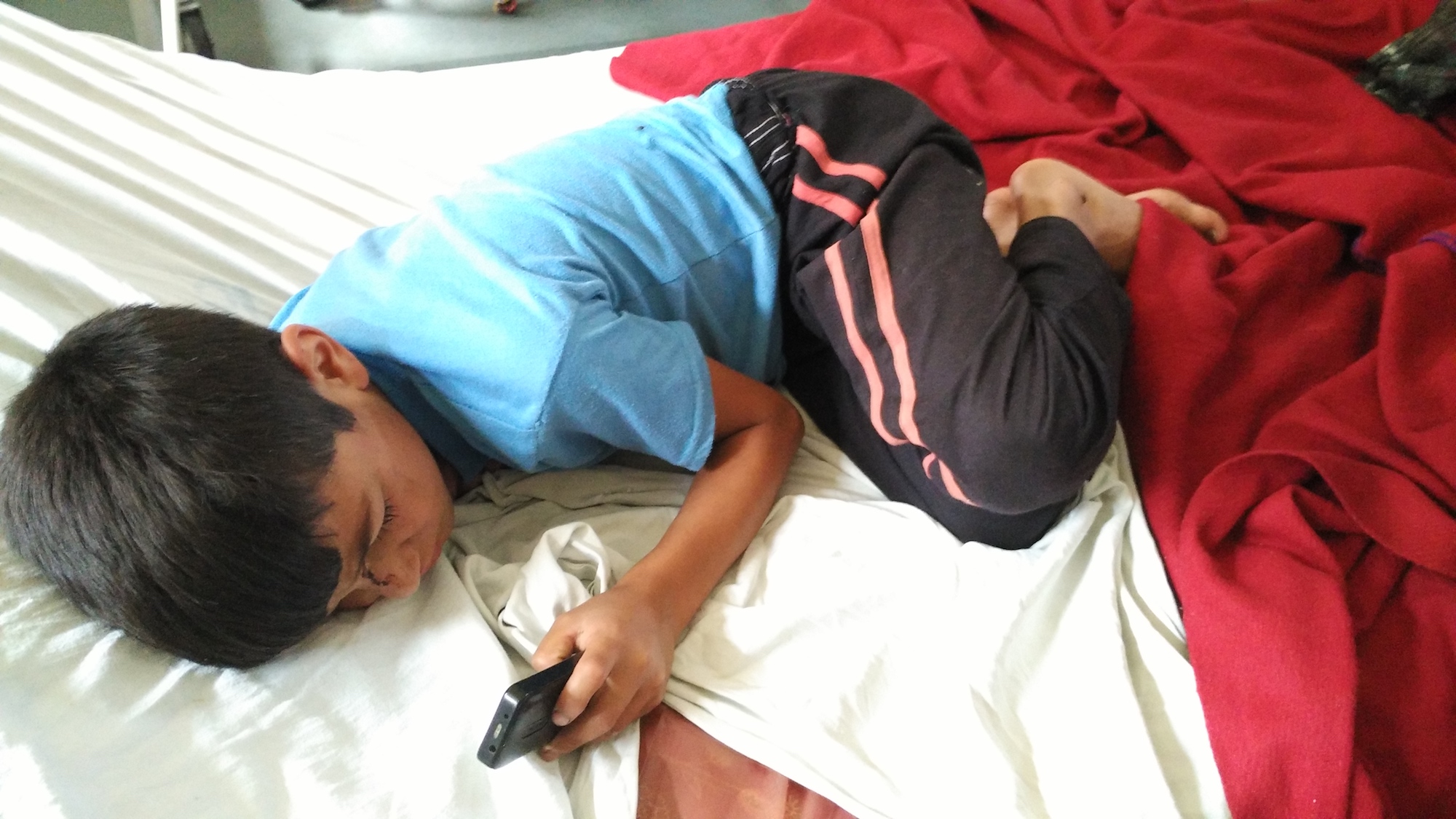 The Shah family's story is synonymous to many other families in Kashmir who have lost their dear ones in the last three decades. The latest deaths and grave injuries by 'non-lethal weapons' have added to the trauma of the people. Almost thousands are stuck in their houses since a strict curfew is still being imposed. The government have also cut the cell phone network several times in last three months, hitting telecommunication and the Internet services. The supply of essential items and medicines is running out and security forces have allegedly attacked any ambulances rushing towards patients and the injured.
Kashmir has been living through a seventy-year conflict between nuclear-armed countries, India and Pakistan. Armed insurgency broke out in the region in late 1980s and according to the South Asia Terrorism Portal, 44,033 people were killed in the valley – All Party Hurriyat Conference (an alliance of secessionist parties and leaders) claims 1,00,000 died – and thousands have disappeared and suffered from torture allegedly by the security forces and armed mercenaries.
Relentless curfews and crackdowns have also put a toll on mental health. Considered as the highest militarized zone in the world, many residents face Post-Traumatic Stress Disorder (PTSD), with women being affected by it more than men. A 2009 study carried out by the Sher-e-Kashmir Institute of Medical Sciences in Srinagar on the topic of 'Life in Conflict: Characteristics of Depression in Kashmir,' found that the prevalence of depression in the region is over 55%.
A survey carried out in 2015 by the humanitarian organisation Medecins Sans Frontieres (MSF), and Department of Psychology, Kashmir University and the Institute of Mental Health and Neuroscience (IMHANS) says nearly 1.8 million adults (45 percent of the population or one out of every two adults) in the Kashmir valley show symptoms of significant mental distress.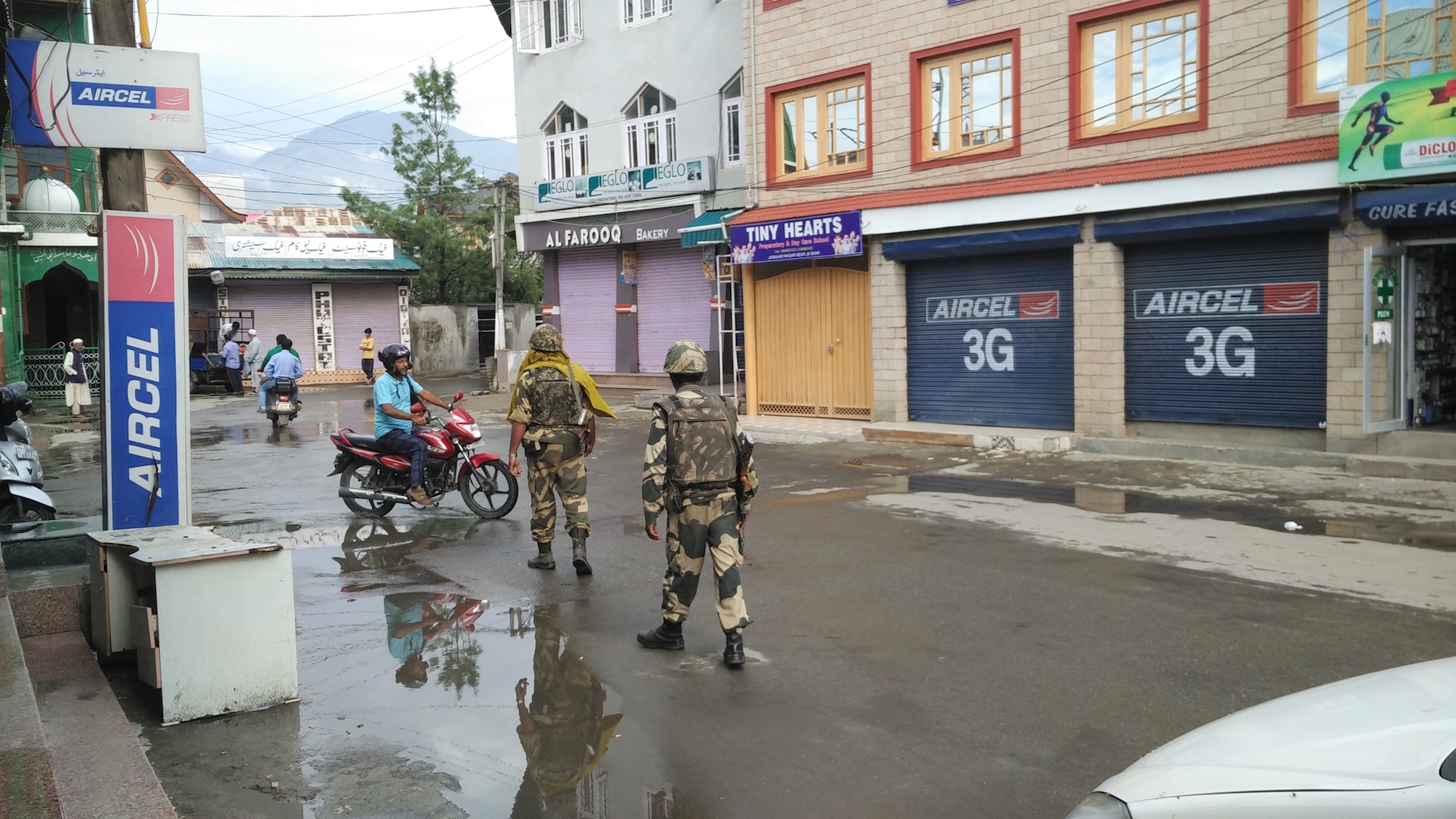 "Nearly one in five adults (19%) in the Kashmir valley are living with significant PTSD symptoms, representing 7,71,000 individuals, with 2,48,000 (6%) meeting the diagnostic criteria for PTSD. 50% of women and 37% of men have probable depression, 36% of women and 21% of men have a probable anxiety disorder, and 22% of women and 18% of men have probable PTSD."
The impact on the mental health of people due to the current stir is not clear, however, doctors suspect that there will be a steep rise in PTSD cases.
Pellet victims
Since the unrest started, many wards in state funded hospitals are full of those who got injured in protests. In the SMHS hospital, several wards are filled with people who have pellet injuries in their eyes. Bandages or dark glasses partially cover the faces of the injured men, mostly in their teens or early 20s. The victims also include children as young as eight years old; a select few of them have lost vision in both eyes.
There is a seething anger in the hospital.
Sameer, a youth in early twenties, who lost an eye due to pellets says, "Indian forces are systemically torturing the people of Kashmir. I will join the protests as soon as I get discharged from the hospital. Even though I have lost an eye, this won't stop me. We will fight till independence."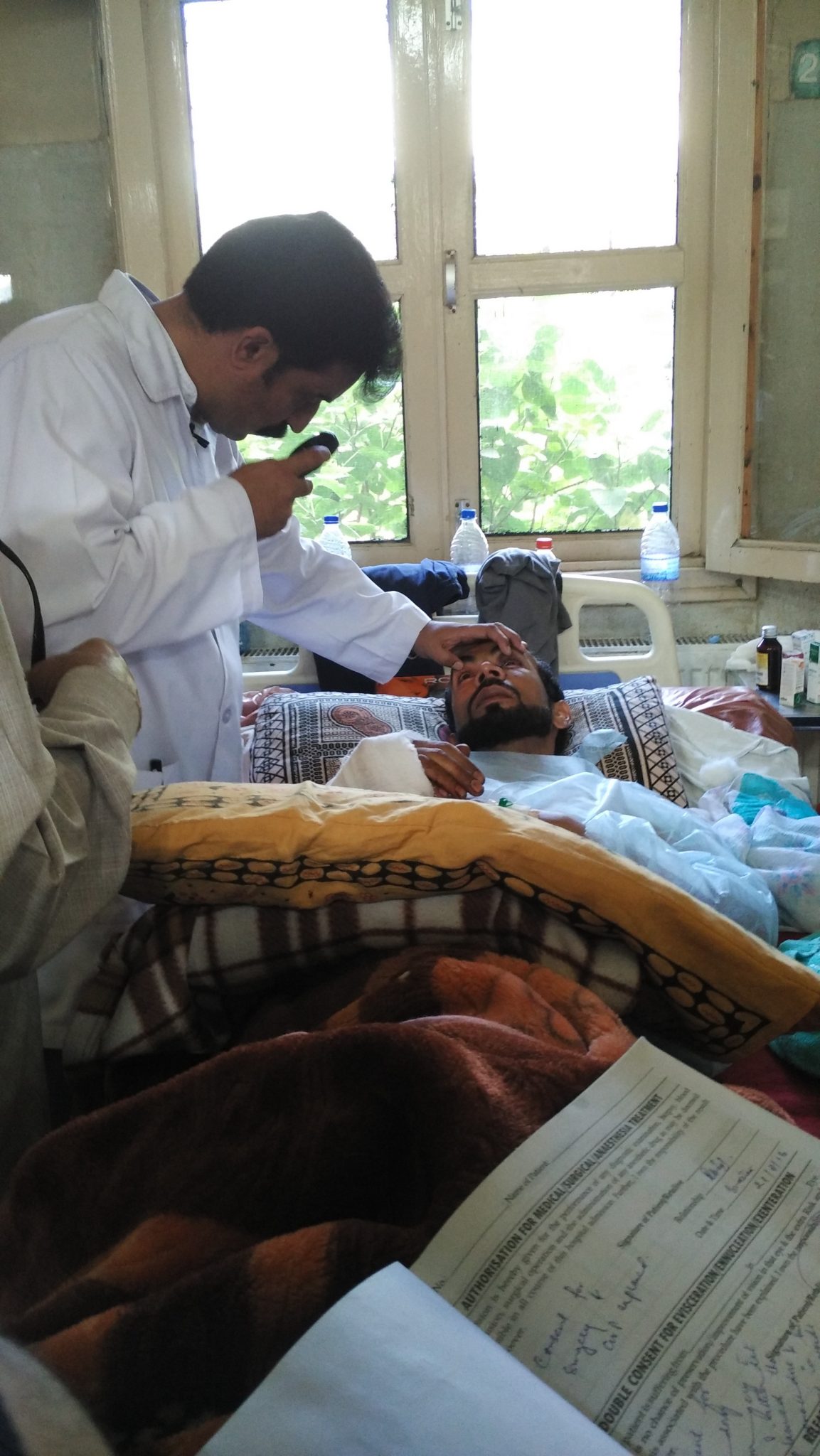 However, spokesperson of Central Reserve Police Force (CRPF), Mr. Rajesh Yadav, sees them as "misguided youth who should invest their time and energy on their studies." He said they, in fact, are not using excessive force against the protesters. However, an affidavit filed by the CRPF, informed Jammu and Kashmir High Court that it had fired 1.3 million pellets from pump-action guns in the period of July 8 – August 11. Pellet or pump-action guns were introduced in Kashmir as a "non-lethal" alternative to bullets after security forces killed 200 people during demonstrations against the "Indian occupation" between 2008-2010. The government's reasoning was that when fired from a distance, shotgun pellets disperse the crowd and will inflict only minor injuries.
The problems are vary from person to person, however small they may seem for those who are stuck at home of the curfew. Shahid Wani, an entrepreneur in his mid-20s is frustrated for his own reasons and, he says, he smokes way more than usual as he has been "unable to see my girlfriend since the curfew started. She lives in downtown area of the city, where the protests and clampdowns are most intense."
Meraj Khan, Wani's friend, who studies at Kashmir University, says a large amount of Kashmiris believe they are under siege. "My mother has not stepped out of our house for many days," says Khan. But the bigger problem is dealing with the children; his brother's children haven't stepped out for weeks because everything, including their schools, have been shut down. "They easily get irritated and sometimes turn aggressive." He fears that "the prolonged curfew and tense environment is already exposing the next generation to psychological related complications."
Senior journalist, Mr. Yusuf Jameel, feels there is a difficult life ahead for Kashmiris, more so for the pallet victims. Even now, the pallet victims who are admitted into hospital have to hide their identities to avoid being detected by the security forces as they fear they may be taken as stone-pelters – and which could lead to detention, arrest and torture.
"At this point, everybody is overwhelmed. There are sentiments, and everybody is offering help and the question is whether this will continue, and more importantly, what will happen after 5 years? When we are in a crisis, we are one, but I must confess, there are instances where the families of the people who got killed had support for a month or two, and then everybody moved on and forgot about them."
by Aaquib Khan