Less than twenty-four hours ago, three young Muslims were shot dead in their home, in Chapel Hill, North Carolina. Since then, the only major news outlet to have covered the killings (at time of writing) is The Independent, who only did so in the last few hours. Just over a month ago, twelve people were killed in the Charlie Hebdo shootings, the response to which was unforgettable. Let's compare the two shootings, the reactions to those shootings, and see where the double standards of big media outlets lie. When the incident is being reported, why it is being downplayed as a mere unfortunate event that sometimes occur.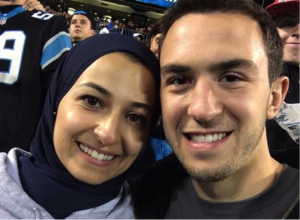 When two armed men killed twelve people in Paris, they instantly received worldwide condemnation, top coverage from every big media outlet, Paris was on full alert, and 10,000 troops were deployed to find the killers. Thousands upon thousands poured into the iconic squares across France to hold vigils for the victims, and in Paris, they were joined by many world leaders. Vigils were also held in every major capital across Europe, including London, Berlin, Madrid and Moscow. There isn't a shred of this reaction in regards to the Chapel Hill shootings. Yes, the suspected shooter, Craig Stephen Hicks, was caught immediately, but there have been no moves by the police or any security forces to protect other Muslims in the area. There has barely been a trickle of coverage from large news outlets, and when it has been covered, the headline has barely been significant. After the Charlie Hebdo Shootings, Muslims in France came under attack continuously. A report from Jon Stone of The Independent said "Twenty-six mosques around France have been subject to attack by firebombs, gunfire, pig heads, and grenades as Muslims are targeted with violence in the wake of the Paris attacks." Did the global community stand by them while they were terrorized, as they did with Charlie Hebdo? Absolutely not.
Many on social media websites have argued that since the Charlie Hebdo shootings were carried out by extremist Muslims that were angered by Charlie Hebdo's cartoons, this is a different case. Is it? According to Adam Withnall of The Independent, Craig Stephen Hicks "described himself as anti-theist and criticised all religions online". "Hicks' pictures largely consist of images with text mocking religion and supporting Atheism", and include a picture of his 38 revolver. Despite him describing himself as anti-theist, and is clearly an outspoken Atheist, you will struggle to see Atheists being targeted as a community and being made to feel guilty for his crime.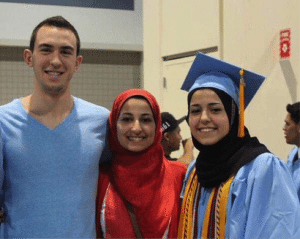 This begs the question, why the double standards? Dare I say it is because their deaths cannot be used to demonise Islam any further? Or because they are of no use, politically, to anybody in the West for their proxy wars in the East? Perhaps it is because they aren't white. Or maybe, just maybe, it's all three reasons combined. Islamaphobia is on the rise, and today it is as easy to see as the sun. The mainstream media in the West have always been known for their hypocrisy when reporting crimes against Muslims, but they have truly outdone themselves this time.