Bill Maher has received the outrage online after comparing former band member Zayn Malik to a terrorist.
Bill Maher has notoriously openly attacked Muslims and Islam on his show and equated Islam to terrorism. The casual nature of how such offensive remarks are broadcast, highlights the way in which Islamophobia is growing in the mainstream media.
It could also be argued that Bill Maher's joke equated to outright racism, given that the only similarity Zayn Malik carries with the Boston bomber is how he looks.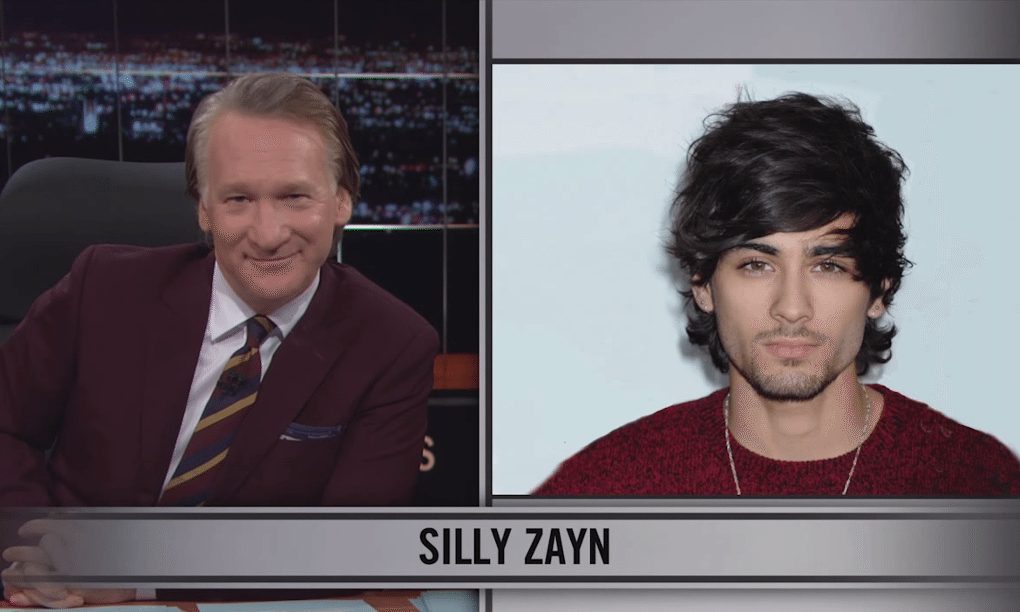 During his Real Time show, the US talk-show host and comedian was discussing Zayn's exit from the boyband when he likened him to the Boston marathon bomber, Dzhokhar Tsarnaev.
During a skit in his show, Maher said: "I think after everything we've been through, I at least deserve the common respect of being told face to face [that you'd quit One Direction].
He added: "Just tell me two things Zayn: which one of the band were you?"
"And where were you during the Boston marathon?"
At which point, the screen split to show images of Zane and Dzhokhar Tsarnaev side by side, while Maher suggested they look alike.
The audience can be heard audibly gasping and then applauding on the video, which has been shared on YouTube.
Fans have set up an online petition calling for the host to apologise for the remarks they believe to be racist and for using an "Islamophobic terrorist joke", citing that it was unacceptable, adding: "Racism should not become normalised especially on NATIONAL TELEVISION."
Zayn left the group in the middle of the band's world tour, which resumed without him.