Since 2013, more than 500 Harazas have been targeted and killed in Quetta, although many Hazara rights activists are claiming that number is easily in the thousands.
On Friday, the 12th of April, a bomb exploded in the Hazarganji fruit and vegetable market in Quetta, Balochistan in southwestern Pakistan, killing 24 people and injuring almost 50. Those targeted and killed were from the Hazara Shia minority, a group that has been at the centre of targeted attacks and killings in the region for years.
The Hazaras, who are predominantly Shia Muslim and a Persian speaking ethnic group native to the Hazarajat region of central Afghanistan, are said to originally be of Mongolian and Central Asian descent. A mixture of historical evidence and legend say that the Hazaras are descendants of Genghis Khan himself, who with his army invaded Afghanistan in the 13th century. The Hazaras are the third largest ethnic group in Afghanistan, and in Pakistan, where many have immigrated to, they make up one of the largest minority groups in the country. Roughly half a million Hazara live in Quetta, in the Balochistan province of Pakistan.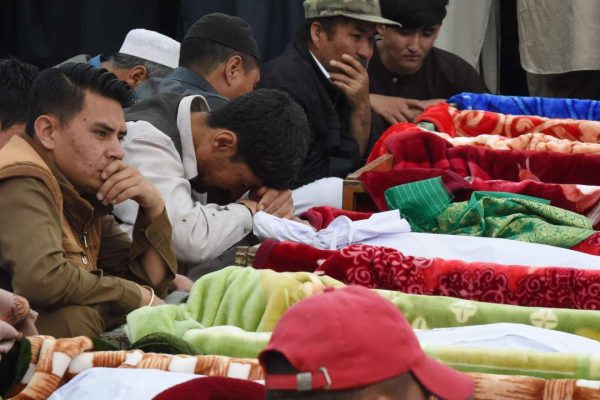 Friday's horrific attack on the Hazara community was claimed by both the Pakistani Taliban as well as IS, who regularly target the Hazara because of their Shia beliefs. Since 2013, more than 500 Harazas have been targeted and killed in this specific area, although many Hazara rights activists are claiming that number is easily in the thousands.
Amnesty International's Deputy South Asia Director, Omar Waraich, stated after Friday's attack:
This horrific loss of life is a painful reminder of the threats that Quetta's Hazara community continues to face. Targeted for their religion by sectarian armed groups, they have suffered many such tragedies over several years. Each time, there are promises that more will be done to protect them, and each time those promises have failed to materialize".
In 2013 alone, more than 200 Hazaras were killed in a series of bombs, and one year ago in April of 2018, a series of targeted shootings killed Hazara members indiscriminately in the region. The city of Quetta is highly divided and segregated, with the ethnic Baloch, Pashtun, and Hazara communities living in distinctly separated corners of the city. Many have also pointed to a complete lack of protection from Pakistani authorities, as the Hazara community continue to face targeted killings and prosecution by armed sectarian groups.
Since last week's bombing, hundreds of Hazara have protested on the streets of Quetta and around the region, demanding better rights and protection from the government as well as an end to what many have labeled as a Shia genocide.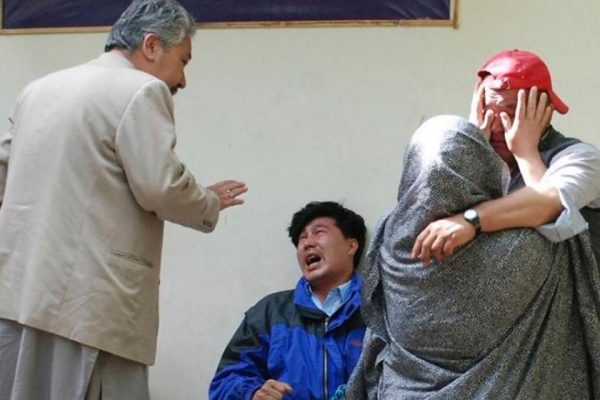 Worryingly, the persecution of the Hazara Shia minority has remained largely unheard of and ignored by most of the world. Not only do they remain a minority within their own country ethnically, but because of the large majority of Hazaras being Shia, it becomes worrying when larger, Sunni-dominated Muslim countries turn a blind eye to the indiscriminate killings of the Hazaras.
Pakistan's Prime Minister Imran Khan has yet to visit the victims or the community, however State Minister Afridi and the PM's Special Assistant on Overseas Pakistanis and Human Resource Development Zulfiqar Bukhari visited the area. Speaking to media and news outlets after his visit, Afridi stated:
The federal government will play its role in making sure that these henious crimes end. I stand with the community and I assure you that the government has been working to ensure that such crimes end."
While the Hazaras have heard such rhetoric before, many hope that with wider media and international attention, they might begin to face better protection against the indiscriminate killings and persecution. As of now, however, after burying the recently killed, many cannot see a hopeful future in where the Hazara are not targeted.
Zair Agha, one of the speakers at the recent protests seen across Balochistan, told local media: "Our neighborhoods have been turned into orphanages. Our blood has become cheaper than water." As of now, the Hazara, without any concrete protection from the state, remain in uncertainty and fear over when the next attack could be.