Have you managed to stay healthy so far during the holy month of Ramadan?  We had the chance to speak with Zehra Allibhai who has written the amazing "Healthy Ramadan Guide"
Zehra is a Kinesiologist and Fitness Trainer based in Toronto, Canada, and her guide is chock-full of easy & practical tips to help you stay healthy and energized throughout this blessed month.
Having worked in the fitness industry for over 15 years Zehra recognized that Ramadan was always a challenging time for so many of her Muslim clients. "It's one thing to try and maintain a healthy and active lifestyle throughout the year, but trying to do that throughout Ramadan presents a unique set of challenges that so many people struggle with year after year. I realized there was a huge need for this type of information in our community, and that was my main inspiration behind creating the Healthy Ramadan Guide."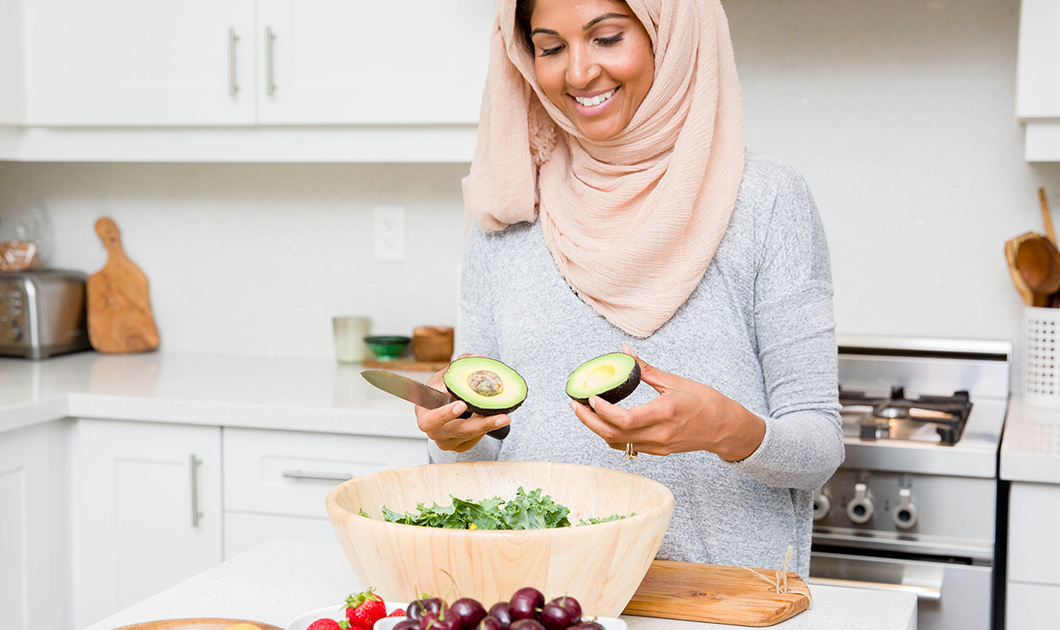 Her guide is clearly written, beautifully laid out, and comprehensive, covering all of the most frequently asked questions that people often have about staying fit in Ramadan.  Best of all, she's made it available totally for free! "Alhamdulillah, the feedback has been incredibly positive, I've had so many people already message me to let me know that they've been following along, trying the recipes and doing the workouts. They've also told me that it's helped them feel healthier and more energized this Ramadan than ever before which is obviously really great to hear!"
Zehra has been a powerful force for Muslim woman empowerment and she regularly posts workouts, healthy recipes and fitness inspiration geared towards Muslim women on her blog (www.thefitnest.ca), as well as on her popular Instagram and Facebook pages.
To get your free copy of her guide click here!