5 simple ways to teach kids about Islam
We've come up with a list of 5 simple ways to teach your children about Islam.
We've come up with a list of 5 simple ways to teach your children about Islam.
Every parent knows how hard it can be to get kids excited about praying Salah and reading the Quran. As a confidently Muslim charity, we at Penny Appeal know that all blessings come from Allah (swt), and we want to encourage all kids to build their deen. So, we've come up with a list of 5 simple ways to teach your children about Islam.
1. Make Salah Kid-friendly
It can be confusing for kids trying to learn how to pray. But there are ways to help make Salah for kids easier to understand. Here at Penny Appeal, we've developed our own cute, cuddly, fun guide to Salah for kids – Penny the Prayer Bear!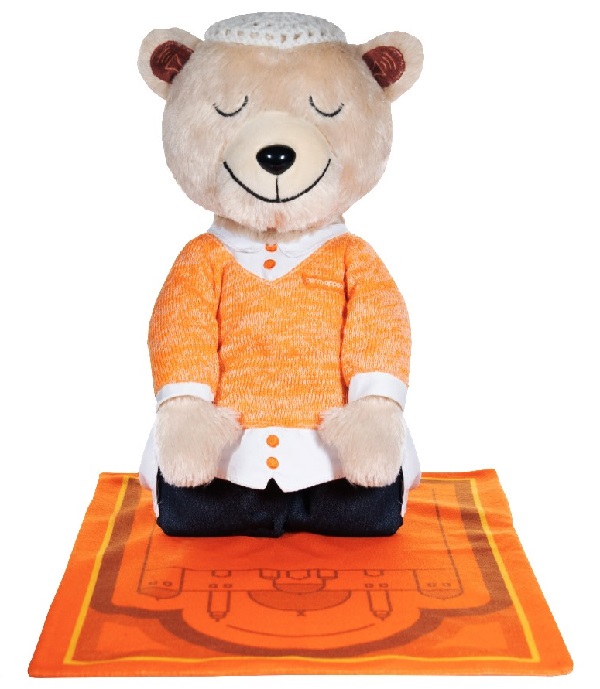 Developed in partnership with Desi Dolls to celebrate our 10 year anniversary, Penny the Prayer Bear is an amazing Islamic gift for kids, which will help teach them how to pray through playing. 100% of the profits from Penny the Prayer Bear go to helping orphans and even giving them their very own prayer bears to help encourage Salah for kids all over the world.
2. Inspire with Hadith for Kids
There are so many beautiful Hadith for kids, which are filled with wisdom from the Prophet Muhammad (pbuh). This one is a lovely Hadith for kids to learn about equality;
None of you [truly] believes until he wishes for his brother what he wishes for himself.

(Bukhari and Muslim)
And if you are a mother, perhaps you'd like to teach this Hadith to your kids;
Heaven lies at the feet of your mother.
(Ahmad, Nasai)
This is a lovely book containing 30 Hadith for Kids – perhaps you could read one each night with your little ones?
3. Tell Our Stories
How many times have you felt really, truly inspired by the Holy Quran? And how many of those times were you inspired by one of its stories? From Surah Yusuf to the tale of the Prophet Nooh, there are so many amazing stories in the Quran.
You could start your own Islamic reading club, or just stock up with some excellent Islamic kid's books like Under My Hijab or Hassan and Aneesa Love Ramadan – telling our stories is a great way to teach kids about Islam.
4. Celebrate Muslim Talent
There are so many family-friendly Islamic events out there where kids can have fun and learn about Islam at the same time.
As Penny Appeal, we recently put on the first ever British Muslim pantomime, and we also have the Big Muslim Variety Show coming up, featuring nasheed artists, beatboxers and comedy.
You can get your Earlybird tickets for £5 here.
5. Start with You
More than anything else, kids will model their faith after yours. If you are more interested in Snapchat than Salah, your kids are going to pick up on that.
Focus on building up your faith, and your children will want to follow in your footsteps and build their own deen. Simple!