The team of Turkish athletes competing in the 10th World Taekwondo Poomsae Championships held in Lima, Peru between September 29- October 4 bagged an impressive five gold, four silver and seven bronze medals. However, the one that bagged the most press coverage, both positive and critical was Kübra Dağlı, winner of a gold meal in the Poomsae team category alongside Emirhan Muran.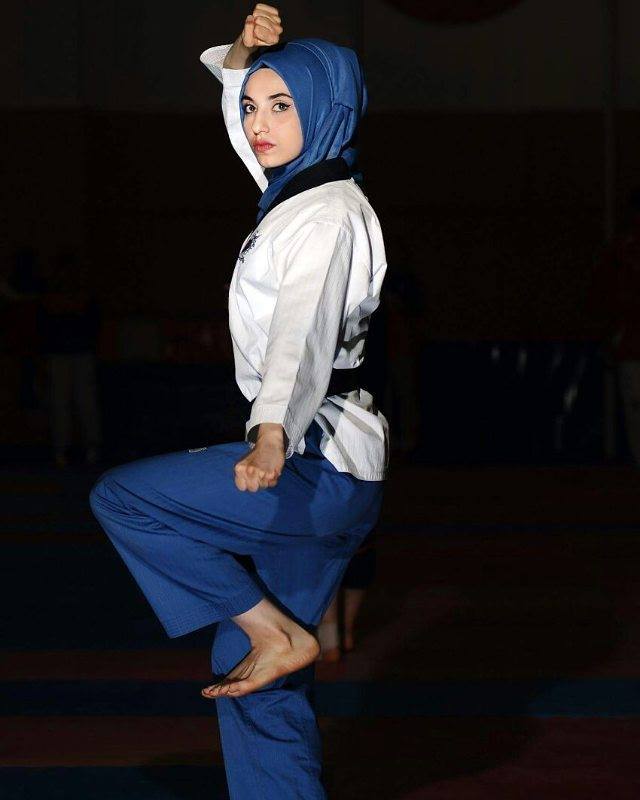 Naturally, she was ecstatic at her success and triumph but responded to the criticism of her headscarf by stating in an interview,
"They don't speak of my success, but of my headscarf. I don't want this, our success should be discussed because we made so much effort."
It has sparked national conversation as Turkey, a secular state, as it's seen as a sign of backwardness, or living in the past. Many people have openly criticised her choices and call for her to observe the correct hijab and spend more time reading Quran at home. On the other hand, many have seen her as an inspiration as she is challenging stereotypes about women and sport by competing whilst wearing her headscarf, and becoming a world champion in Taekwondo.
A total of 55 countries and 760 athletes took part in this year's Championships – a record for the event – with the Republic of Korea topping the medals table while Turkey following the lead as second, the World Taekwondo Federation said.
The worlds obsession with the headscarf is one that has become increasingly disturbing however, there's nothing more inspirational than seeing an accomplished young woman kicking all stereotypes out of her way. Check out her impressive skill below!
[youtube id="H0QVnoCiSzc"]