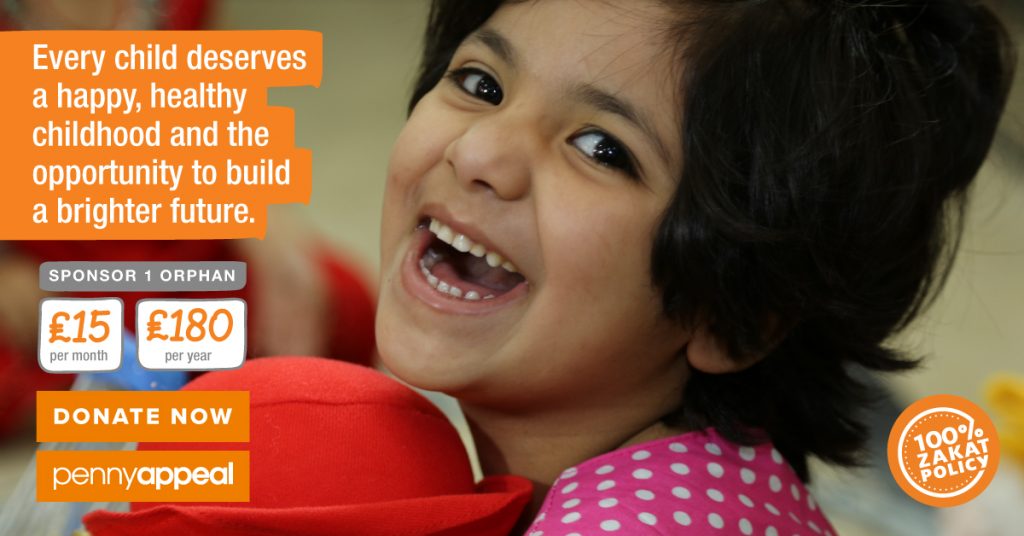 Make A BIG Difference This Laylatul Qadr
Laylatul Qadr, the night of power, will fall in one of these final blessed nights of Ramadan. It is believed that during this night the rewards from good deeds cannot be equalled by even a lifetime of worship.
This night bears a special importance in the Muslim faith, as it said this was the night in which the Holy Qur'an was revealed.
It is said that the Prophet Muhammad would single these last ten days out for performing good deeds, and would spend the nights in near-constant worship.
Duaa for Laylatul Qadr
The Prophet (saw) is reported to have said 'You should supplicate: 'Allahumma innaka 'afuwwun, tuhibbul-'afwa, fa'fu 'anni (O Allah, You are Most Forgiving, and You love forgiveness; so forgive me).'

The Act of Mercy
At this most spiritual time, it is important that we remember the values that this holy month represents: that of mercy.
As we sit in the evening and break our fast with family, countless orphans around the world have no one; and spend the night on the streets, scared and alone.
One such orphan is Areeba, aged 5 years old. In 2009, her father who was a labourer, died from kidney failure, leaving Areeba's mother without any income to pay for food, shelter or education.

The future looked bleak for Areeba, with her mother seeing no means of escaping the unyielding grip of poverty to provide for her daughter.
That was until 2012, when Areeba was able to find a new home at Penny Appeal's 'my own home' orphan home in Sohawa. She now attends school and performing well, and is happy under the guidance of loving foster mothers at the orphanage.
However, for many of the 140 million orphans around the world, the future is still uncertain. Poor, hungry, and forgotten, these orphans need your help. Every child deserves a happy future, and a healthy childhood.