As we continue navigating new ways to connect, engage, and give, we hope Muslims can regain the sense of community that may have waned during these unprecedented times. 
The pandemic has changed the way we do so many things. With shelter-in-place orders in effect, community centers and places of worship are shuttered. 
We have come to appreciate the daily activities that we may have taken for granted. For Muslims, one of those activities has been attending regular weekly prayers and giving to our local masjids. Simpler times when giving Zakat and Sadaqah was as easy as putting in some money from your pocket into the boxes handed up and down prayer aisles. 
These unprecedented times have created more people in poverty worldwide, opening the doors to giving Zakat online. But why is giving Zakat online so critical in 2021?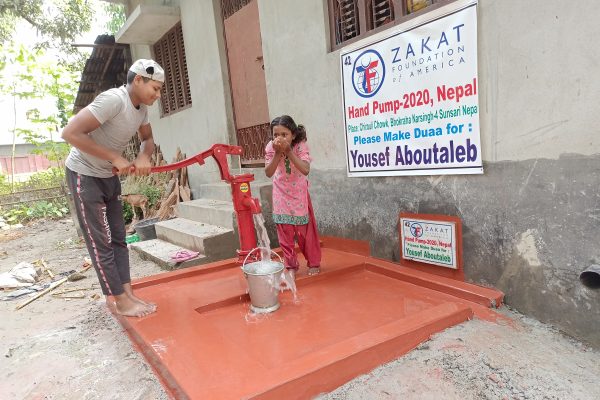 There Are More People in Need
In the United States alone, the New York Times reports that 8 million Americans have now slipped into poverty since last May. Despite federal aid, there are more Americans in poverty now than before the start of the pandemic. Circumstances are even worse for children and people of color. The Senate's Joint Economic Committee notes: "Black Americans are twice as likely as White Americans to live in poverty. Partly as a result, they are more likely to contract the virus, be hospitalized for it and die from it."
Disadvantaged children are facing an onslaught of mental issues such as sleeping troubles, nightmares, and aggression. The pandemic has made the struggles these children face even worse, according to the New York Times. To help combat these struggles, Zakat Foundation of America has consistently distributed food boxes to food-insecure families, books for children, and even toys. 
This humanitarian crisis has spurred generosity among so many of us. 
People Are Continuing to Give to Charities
In spite of the difficult time that so many of us are facing from the pandemic, the amount of money being given to charities is up overall. The LA Times reports: "On the Tuesday after Thanksgiving alone, people in the U.S. donated nearly $2.5 billion — up 25% from the year before, according to the GivingTuesday movement."
While giving to charities is up, it is more of a challenge because we can't give in person. So what is a Muslim to do?
Muslims Find Innovative Ways to Give Online
During Ramadan, Muslims were initially confused by how to give charity. Used to doing Iftar distributions in person at mosques, many Muslims had to turn to giving charity online. Giving Zakat online may not be the most traditional way to give, but it is a convenient alternative.
Depending on the Muslim organization, giving online can be a secure and safe way to give as well. One way to ensure your donation is secure is to give to a charity that is ranked in Charity Navigator and the Better Business Bureau. 
If you need to pay Zakat, it helps to select a charity that has a Zakat Calculator, too.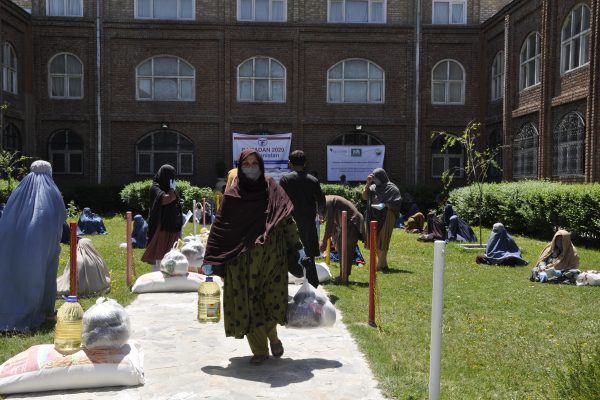 Online giving doesn't have to be boring. In Ramadan, Zakat Foundation of America offered Muslims a virtual way to connect and celebrate. 
When faced with a quarantine Eid, Zakat Foundation of America worked tirelessly to provide Eid-In-Place, a virtual show on Eid that featured prominent Muslim entertainers like Brother Ali, Zainab Johnson, Amir Sulaiman, Pearls of Islam, and many more, including a cameo from Hasan Minhaj. The show was created to raise funds to help those in need. 
As we continue navigating new ways to connect, engage, and give, we hope Muslims can regain the sense of community that may have waned during these unprecedented times.