Zakat Foundation of America's Executive Director, Halil Demir, said Latin America is an important region with communities the organization intends to support through humanitarian aid. He likened Argentina, specifically, to the region's heart.
It started with a 2008 permaculture project in Brazil and included a quote on the wall from Janusz Korczak, a Polish educator, translated into Portuguese:
A criança já é uma pessoa, não apenas o adulto de amanhã, which in English comes to mean: "Children are not the people of tomorrow, but are people of today."
Fitting, then, that Zakat Foundation of America started with a long-term, sustainable development program like permaculture, the fruits of which reach children generations to come. Even more fitting, then, that Zakat Foundation continued providing different types of humanitarian aid in the region ever since, reaching and uplifting generations that grew up facing the destruction earthquakes and hurricanes have done to their countries. Facing food shortages and limited access to education.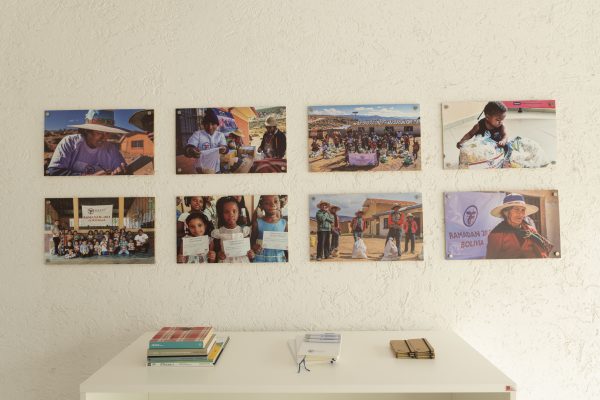 Zakat Foundation of America's Executive Director, Halil Demir, said Latin America is an important region with communities the organization intends to support through humanitarian aid. He likened Argentina, specifically, to the region's heart.
"We hope the work we do through this office uplifts families and communities, and that we can go beyond and reach generations for years to come," Demir said. "It's a great place to open our office. We're grateful for the Argentinian government for allowing us to open an office there that will be the hub of our regional programmatic work."
The office will introduce Zakat Foundation to the ecosystem of Argentinian nonprofits and relevant authorities, and it will serve as a place for meetings that will focus on strengthening alliances with local organizations. This is ultimately meant to reintroduce Zakat Foundation and its projects around the world to a region it has helped for more than a decade, solidifying intentions to remain a strong humanitarian presence as regional accessibility increases.
"Zakat Foundation had already promoted some permaculture work in Brazil when I met Mr. Demir in 2010," said Veronica De Pasquale, Zakat Foundation's Latin America Programs Coordinator. "I came in touch with Zakat Foundation in early 2010, after the Haiti earthquake. I was working as a volunteer for a Catholic church in Santo Domingo, Dominican Republic. The Haiti disaster was a big shock for me, and it was then when I decided I wanted to work in the nonprofit sector for life. It was a personal realization, at a very young age, that this world needs more charity work — more people on this job. It is not enough."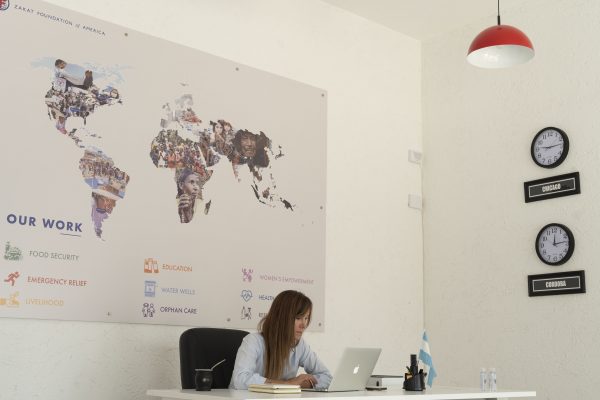 More than 10 years later, De Pasquale is heading the office opening. She is lining up meetings with mayors, township representatives, nonprofit organizations, and more now that Argentina's January recess is complete. The number of people in each meeting will be limited in accordance with COVID-19 public health and safety precautions, which also limit outdoor gatherings. Each visit will include a presentation on Zakat Foundation's work globally, its track record of impact in Latin America, plans for new services to benefit Argentina's communities in need, and exploration of potential partnerships with stakeholders and local organizations for the common good.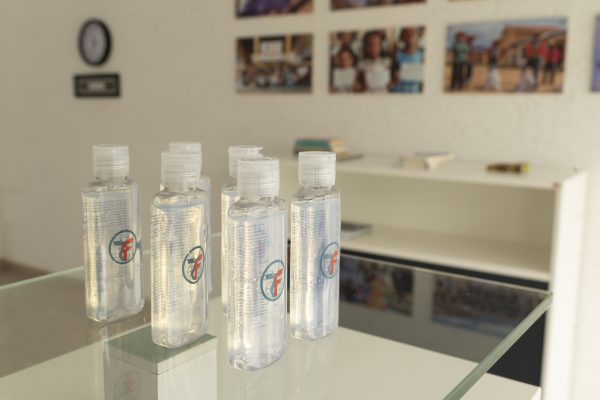 Since her introduction to Zakat Foundation of America and its work, she has implemented and overseen programs in more than 10 Latin American countries. She has helped the organization provide emergency language classes and other vocational training, food security programs that include Ramadan and Udhiyah (Qurbani) meals, emergency relief, and more. 
Zakat Foundation of America continues to focus on food security in the region — part of the nonprofit's global effort — and will maintain that focus in the pandemic's aftermath, De Pasquale said. The organization also plans to work on sustainable livelihood programs with local partners, and to replicate its successful English programs for children, she added.
De Pasquale has personally helped Zakat Foundation reach earthquake, flood hurricane survivors as well as those who have faced man-made disasters that include refugee crises and crippling poverty. In opening this office, the organization will be able to reach more disaster-stricken individuals, putting humanity first and above all else. The Ecuador earthquake in 2016 led to a team-up with Quito's township, local Islamic center, and other Muslim-American nonprofits. 
"Rains were intense after the earthquake, and the government reported the most-needed items were tents," De Pasquale said. "Tents were out of stock all over Ecuador, so we developed a system to build tents with locally found materials. We also donated food packages."
Two hurricanes hit Puerto Rico in 2017, and Zakat Foundation was one of the first American nonprofits to send aid to victims. Zakat Foundation partnered with INTEC University in Santo Domingo and the Puerto Rican Chamber of Commerce, as well as other volunteer groups, to send the first container with food packages and hygiene kits to Puerto Rico. Then, the main office — located in Bridgeview, Illinois — organized two more trips with emergency aid to the island that included medical clinic work.
The Cordoba office is set to help strengthen the organization's impact working with partners in Argentina, Bolivia, Colombia, Costa Rica, Dominican Republic, Ecuador, El Salvador, Guatemala, Nicaragua, Panama, and in other countries, adding a deep, positive presence to the humanitarian sector in the region.
"As an English teacher and translator, I have always believed learning English is key for the future. It makes all the difference in a resume in Latin America," Veronica said. "However, quality English programs are very expensive, and not everybody can afford them. My personal vision for the region is to continue developing the English-for-all program that we started in the Dominican Republic."