Check out the best podcasts Muslim creators have to offer in 2023!
While there are many great podcasts out there, not all of them are created equal. This is especially true when it comes to podcasts about Muslim life and culture. With so many different voices and perspectives, it can be hard to know where to start. To help you out, we've compiled a list of the best Muslim podcasts currently available.
Whether you're looking for deep discussions about faith or light-hearted chatter about everyday life, these podcasts have something for everyone. So grab your headphones and get ready to dive into the best Muslim podcasts around!
---
The Muslim Vibe Podcast
The Muslim Vibe podcast is for Muslims who wish to reclaim the Muslim narrative and build a strong Muslim identity. Join host, Haseeb Rizvi, in conversation with incredibly inspiring Muslim leaders, who share their ideas and stories on some of the challenges modern Muslims experience. The topics discussed encompass faith, culture, and community issues that are important to Muslims.
---
My Muslim Family
Host Zahira Mamdani, speaks with parents and parenting professionals about the challenges of millennial Muslim parents and practical solutions to navigate them. Listen to it here.
---
The Digital Sisterhood
Storytelling has the power to not only create connections but provide universal truths about ourselves and the world. Listen to this popular podcast here.
---
King of the World Podcast
King of the World is a seven-part podcast series about a Pakistani American Muslim teenager who comes of age post-9/11 and, twenty years later, tries to figure out what the hell happened to him and to us. Hosted by Shahjehan Khan, King of the World is his journey through addiction, identity, creativity, and what it means to belong as a Muslim in America in the 20 years after 9/11.
---
The Halal Gap
The Halal Gap invites a wide and diverse range of talented Muslim creatives to discuss their background, work, challenges and much more. A great and inspirational space for Muslims who too wish to leave their mark on the world!
---
Mommying While Muslim
Mommying While Muslim is hosted by two American born and bred Muslim mums who share their experiences in raising second-generation kids. They're acutely aware of the unique challenges their families face on top of the regular messes that all mums share.
---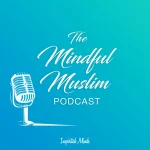 The Mindful Muslim Podcast
The Mindful Muslim Podcast is a podcast where members from Inspirited Minds have conversations with guests with personal experiences of mental health struggles as well as professionals working within the field. Discussions involve sharing stories, reflections, advice and inspiration!
---
The Muslim Experience
The Muslim Experience discusses the challenges we face as Muslims today whether that is from a revert or born Muslim perspective. Launched in the heart of the pandemic in 2020, it brings you inspirational talks and gives you hope in a broken and confused world.
---
Muslim Central: Mufti Menk
Mufti Menk needs no introduction! In case you weren't aware, he has his own podcast hosted on Muslim Central. Muslim Central is the daily dose of Islamic reminders and inspirational content we all need from time to time.
---
786 Boulevard
This quirky podcast is perfect for Muslims wanting to discuss and listen to conversations around pop culture, film and art. The guests hosted on 786 Boulevard are all varied and bring refreshingly new insights into pop culture and the Islamic faith. Find their podcasts here.
---
Muslimah Podcast
Muslimah Podcast is a space that empowers Muslim women to speak up and change the world around them. Each week they interview a new Muslimah who is making a difference in her community! This show is hosted by Asma, a student activist and aspiring lawyer.
---
The Islamic History Podcast
As the name suggests, The Islamic History Podcast seeks to (in their own words) "counter the lies about Islam, the Quran, Allah's Messenger (PBUH), and Muslims in general." They host free and paid podcast shows.
---
Deen Inspiration
Hosted by Usman, Deen Inspiration invites influential Muslims from all around the world to share their knowledge, gems of wisdom, practical tips and advice on a variety of Islamic topics.
---
Principles of Faith
If we wish to learn anything in life, we must start with & master the basics, the foundation and the principles. Principles of Faith is presented by Sadiq Damani and takes the listener through Ayatollah Naser Makarem Shirazi's 50 Lessons On Principles Of Belief For Youth.
---
Young and Muslim
The Young and Muslim Podcast, hosted by Jibreel Salaam & Mohamed Hassan will give you the truth on the Young Muslim American experience. These two best friends give their take and personal experiences in a hilarious fashion that is rarely seen on the topic of Islam.
---
Mindful Muslimah Speaks
Mindful Muslimah Speaks empowers Muslim women to be the best version of themselves. Their podcast has advice on personal growth, parenting, love & relationships, mindful inspiration, organization & life hacks, homeschooling and so much more.
---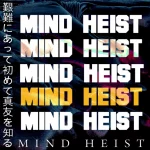 Mind Heist Podcast
The Mind Heist Podcast is hosted by Mohamed and Ameen who provide critical analysis of various topics from the perspective of 2 of the most (self-proclaimed) sensible Muslim fathers on the internet!
---
Unswtnd + Unfltrd
Unswtnd + Unfltrd is a space for women to feel like they are not alone in the hardships or struggles that they are facing. Some conversations may be lighthearted, some may touch upon taboo topics, but the overall mission for this podcast is to make every woman realise that she is not alone in whatever struggle she may be going through.
---
Freshly Grounded
Freshly Grounded is a weekly podcast founded by 2 British Muslim entrepreneurs, Faisal and Sam. Episodes can vary from interviewing elite athletes, entertainers & thinkers to the boys discussing anything and everything from business, lifestyle, conspiracies and current world events.
---
Once Upon a Crescent
Once Upon a Crescent is a collection of Islamic bedtime stories for children. Written and produced by a Muslim elementary school teacher, these stories aim to impart Islamic morals to kids through light-hearted storytelling. Not only are stories a great way to settle into a bedtime routine, but they also provide rich opportunities for meaningful dialogue between parent and child.
---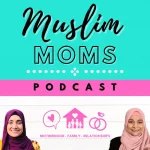 Muslim Moms Podcast
Nabeeha Khan and Wardah Khan are sisters with almost 10 kids between them! In their podcast, they share their experiences about motherhood, relationships, and striving to build happy Muslim families.
---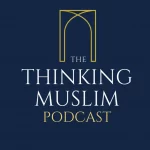 The Thinking Muslim
The Thinking Muslim is dedicated to exploring issues in some more depth and untangling the complexities of the world around us. The podcast engages thinkers, academics, and scholars in conversation on a number of themes to appreciate the ideas that make-up Islam as a system of thought.
---
Living The Quran Through The Living Quran
A great podcast that takes its listener on a journey through the Noble Qur'an to better understand the Word of God. Listen to it here.
---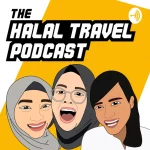 The Halal Travel
The Halal Travel Podcast is hosted by colleagues, friends and 'tea' buddies Hazirah, Nurul and Raudha. The trio will talk candidly about travel, food, life and everything else in between.
---
Smart Muslima
A Muslim podcast for Smart Muslim Women! Farhat Amin is the author of the books Smart Single Muslimah & Hands off our Hijab. She has delivered lectures & courses on women in Islam and feminism. She shares life advice that is Islamic, honest and thought-provoking.
---
Hijabi Diaries
The Hijabi Diaries is a radio podcast that invites ordinary Muslim women to talk about their lives, their work, their families, their dreams, why they wear the hijab, and what it's like to be a Muslim woman in America at this moment in time – when Islamophobic prejudice is on the rise in the USA.