Love is power, and this is how faith can play a role.
Project 'Hubb حب' has been selected to be showcased on the Brixton Design Trail, as part of the London Design Festival. The London Design Festival celebrates and promotes our city as the design capital of the world. Now in its fifteenth year, it showcases a wealth of talent attracting audiences of over 375,000 people from over 75 countries. This year's festival runs from the 16th – 24th of September, with Brixton's theme being 'Love is Power.'
'Love is Power' has certainly captured our imagination.

With the current global spotlight on Islam, we as designers from the Muslim faith wish to add our own story to the trail to see the power of a positive universal message impact our communities. The Arabic word for love is Hubb, which is derived from the root word seed.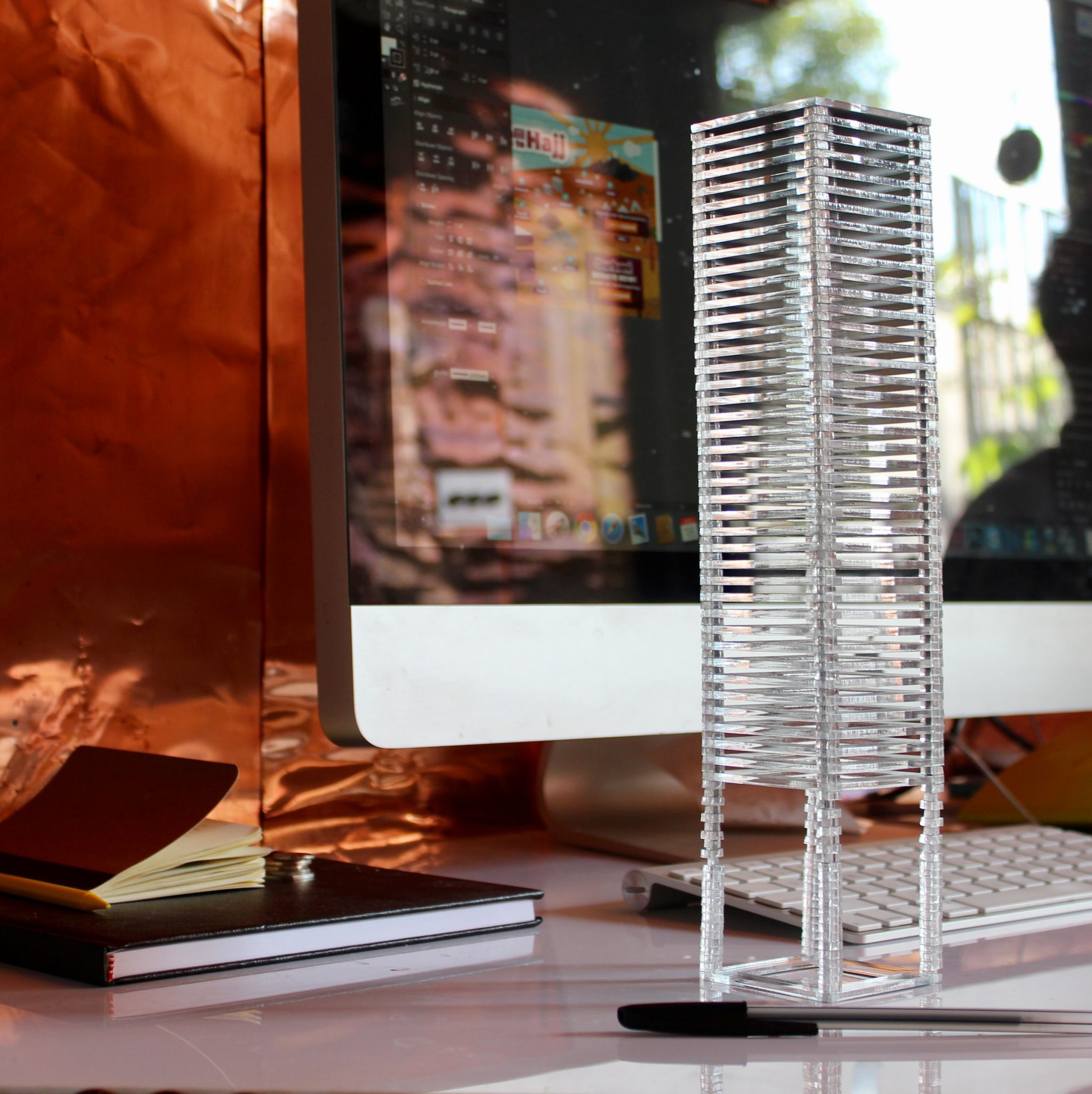 Just like a seed, love needs to be nurtured in order for it to grow. The nurturing of a community is vital in order for it to flourish. In the Islamic community, the mosque plays the role of a hub and traditionally the minaret is an architectural device that facilitates a person at the top, calling the local community for individual reflection and congregational gatherings.
The Hubb is a public art installation that takes the traditional concept of a minaret and flips it and clads it in mirrors. This activates the ground, making it accessible for individual reflection and replaces the vocal call to a visual call for congregational gatherings. The internal experience of the minaret is enhanced by spatial geometry, whilst externally reflecting its ever changing context. The Hubb will become an integrated metaphor of the power of bringing a community together in congregation, and in solitude, in sharing and in reflecting.
---
---
To help get this project off the ground, you can donate via their Kickstarter campaign online! Follow this link for more information.
AWMA are a London based multi-disciplinary design collective made up of four creatives from diverse personal backgrounds and professional fields. The team dynamics sparked off from common interests in traditions, cultures, hobbies and current affairs, in order to see how creativity can bind together to create something bigger than the sum of its parts. Creating and applying narratives across several mediums is at the heart of our philosophy, process and practice.