Online comedy show starring Aasif Mandvi debuts on April 9. Aasif Mandvi is bringing the satire he's honed on The Daily Show to a sitcom parody with a serious goal: unraveling anti-Muslim prejudice.
The four-episode Halal in the Family, starring Mandvi as the patriarch of an "all-American Muslim family," debuts on April 9 on the humour website Funny or Die, the actor and writer said on Thursday.
Find out more about the project here.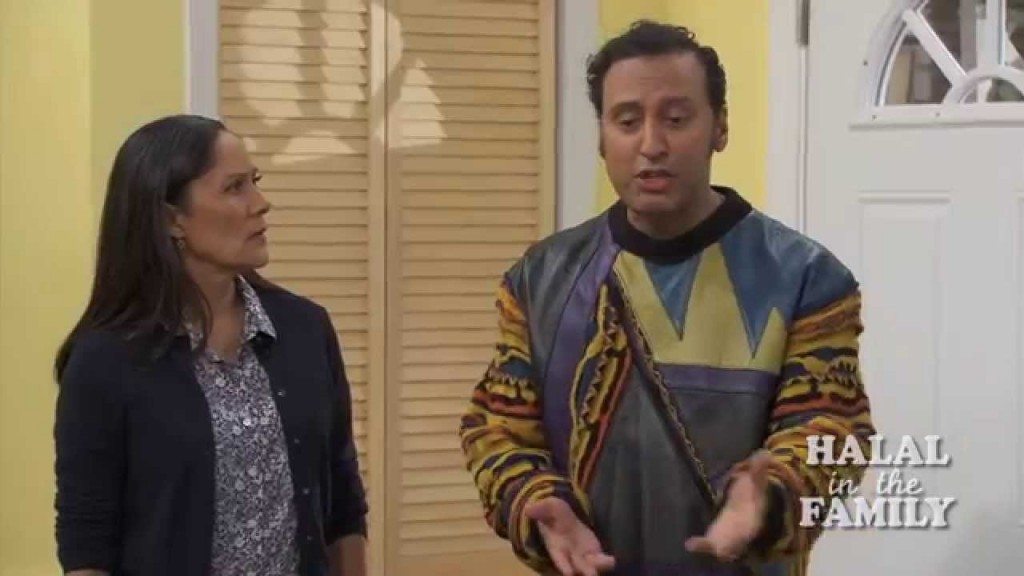 The episodes, five minutes each, use sitcom conventions to address issues including FBI surveillance of Muslims in America, cyberbullying and hate groups, and media bias, Mandvi said. Problems facing the Halal clan will be resolved, in classic sitcom fashion, by each episode's end.
"I don't know if we're going to sweep across and change people's attitudes 100 per cent. … If it inspires conversation and dialogue, then that is a job well done for us," he said.
The title is an homage to the 1970s sitcom All in the Family, Mandvi said, a "pivotal show in dealing with social and cultural issues that was really revolutionary at the time."
Halal in the Family is part of a larger campaign to fight ignorance and discrimination involving Muslims, said Lillian LaSalle, Mandvi's manager and collaborator on the project.
A companion website also launching on April 9, halalinthefamily.tv, will offer further information on the series and social action campaigns.
Themes for the faux sitcom emerged through consultation with the project's advisory council consisting of Muslim, interfaith and civil rights organisations, LaSalle said. Among them are the Centre for New Community Muslim Advocates and Auburn Seminary.
"This was a really challenging process," she said, with board members holding "different opinions about what was too offensive, what was effective."
"It was very important to Aasif that you don't water down the funny. We weren't making a PSA [public service announcement]," LaSalle added. "We wanted to make a really comic piece that would move people."
The Indian-born Mandvi, the "senior Muslim correspondent" on Comedy Central's The Daily Show, has appeared in films including Spider-Man 2, Margin Call and Million Dollar Arm and HBO's upcoming The Brink.
He said he was compelled to combine activism with his career.
"What happened to me is what happened to a lot of American Muslims, which is 9/11. Suddenly, the people I care about, my family and others I know, are being demonised," he said, recalling the aftermath of the September 11, 2001, terrorist attacks.
"I wasn't on The Daily Show then and didn't have that platform," he said. But when he joined the Comedy Central programme, "I realised there is a power that comedy has and satire has as an access point for people to deal with incredibly difficult issues."
The need is even greater now, he said.
"After 9/11 Americans were asking, 'Why? Why did this happen?' Since then, the conversation has been hijacked by the media and politicians, and the answer has been given to Americans, and the answer is to be afraid," Mandvi said.