The Malcolm X Movement (MXM) and supporting organisations are immensely proud to bring to our peoples the first annual Malcolm X Film Festival taking place in SEVEN cities across England including one in Belfast, (occupied) Ireland.
The MX Film Festival will feature three panels/themes with related speeches and interviews from Malcolm X, especially the last few years of his life. The three panels/themes are:
Civil Rights & Black Power
Global Unity & Internationalism
Legacy, Continuity and Challenges 
Never before in the last 20 years or so has such an event with such an inspiring amount of speakers and global support taken place in the last 20 or so years. Supporters and speakers include; Ilyasah Shabazz, the Black Panther Alumni, the revolutionary Palestinian group the PFLP, the Black Panther Alumni, amongst others.
We in the MXM take inspiration and leadership from Malcolm X who made it plain himself, advocating uniting all peoples against the 'greatest purveyors of violence in the world' (Dr King Jr) today which is the neo-colonialism: "We have a common enemy. We have this in common: We have a common oppressor, a common exploiter, and a common discriminator. But once we all realize that we have this common enemy, then we unite on the basis of what we have in common" (Malcolm X).
[button link="https://www.facebook.com/events/373869066125833/" color="default"]Click here to join this event[/button]
For more information, check out the event page here, and make sure you like the Malcolm X Movement Facebook page and follow us on Twitter for regular updates. 
MXM contact: 2015mxm@gmail.com / 07854 147 868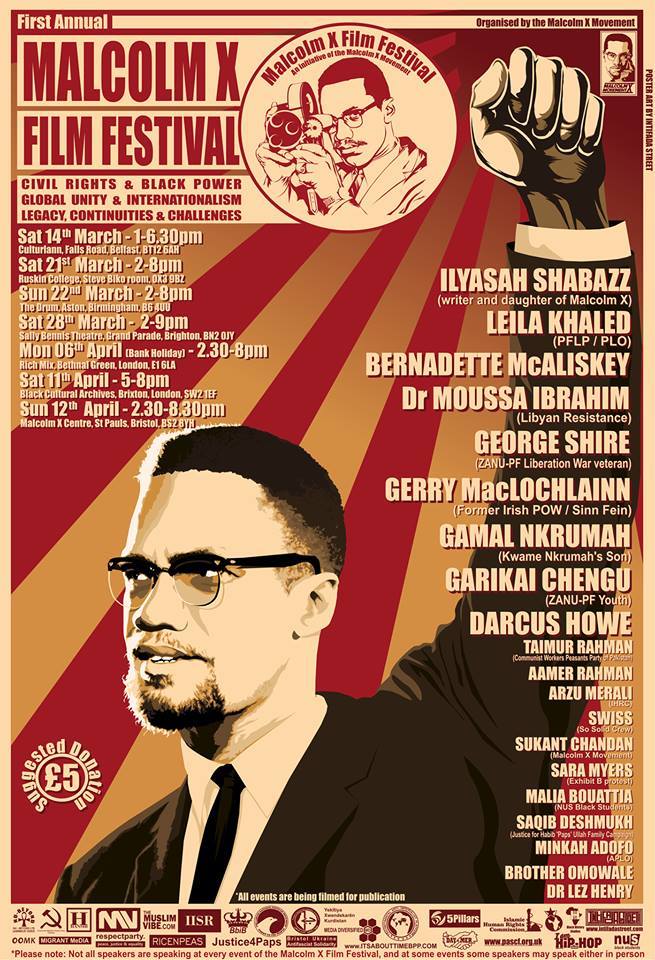 [button link="https://www.facebook.com/events/373869066125833/" color="default"]Join this event[/button]