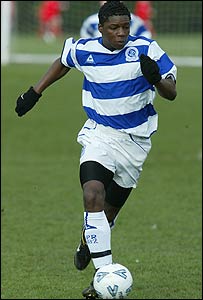 The most recent campaign was a school-based London-wide knife crime campaign with the Metropolitan Police and The Kiyan Prince Foundation (KPF), a non-profit organisation which is headed up by former boxing champion Mark Prince, in hopes of steering children away from joining gangs and resorting to knife crime.
The charity provides inspirational talks, mentioirng. asemblies and fitness coaching to keep children away from crime, all whilst the children are in school; this is key as Kiyan was killed just outside his school while trying to prevent another boy from being bullied.
The event was a celebration of diversity in marketing and sales, as well as discussing pressing issues in the industry and the challenges the marketing and sales profession will face in post-Brexit Britain. The Society of Sale Innovation (SOSI) started out as a campaign to Get Britain Selling and is a society to support the sales industry internationally.
Imran said: "I'm thrilled to have won this award. It's great to be in a position where I can use my skills and work with clients on major issues and have an impact. This was a very important project for me, having seen and heard first-hand accounts of the devastation knife crime can have on a community. Though I'm very confident that, through the support of the Metropolitan Police, the Kiyan Prince Foundation and the school's programme we have in place, this will be a successful project."
The campaign has been rolled out across schools in London, should anyone have questions or concerns about knives within the school or area please contact +44 (0)20 3191 9696 or [email protected]