In a fast-paced world that is plagued with increasing rates of obesity, we find more and more people striving to maintain a healthy lifestyle. Muslims are not precluded from this trend, however, for many women who want to cover up, sports clothing can be a barrier to fitness. Thus, Muslim women of today often find creative ways to keep fit while maintaining their faith.
In recent years, we've seen a plethora of hijab-friendly sportswear that has emerged in the market. One of the most impressive, innovative products is The Ninja Echo, which was launched by one of Singapore's leading hijab brands Adlina Anis. Perfect for active, on-the-go and well connected Muslim women of today, the Ninja Echo features smart side details in the 'Ninja' (inner caps for hijabs) that allow wearers to conveniently plug in their earphones without compromising on style and comfort and prevent the accidental exposure of their ears.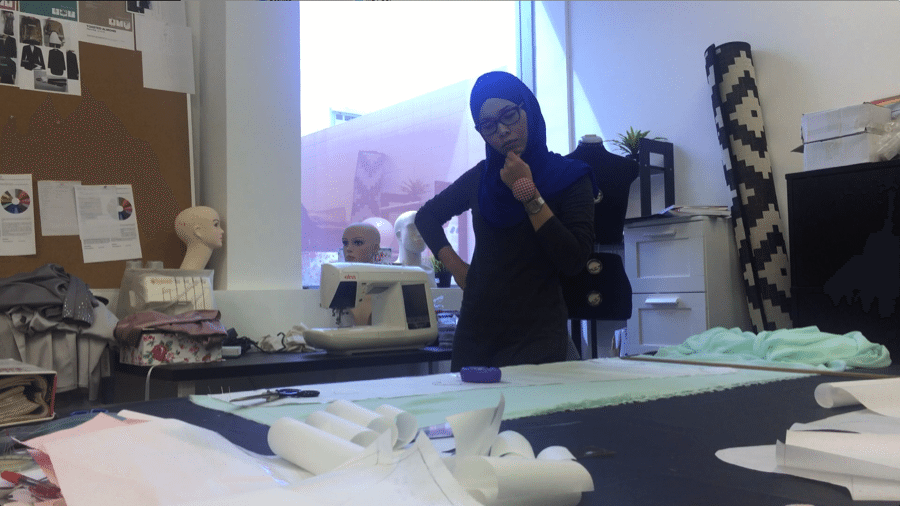 An alumna of Temasek Polytechnic's School of Design, Adlina Anis has always loved fashion. After graduating with a Diploma in Apparel Design & Merchandising, she immediately started her illustrious career as a fashion assistant for magazines such as August Man, L'Officiel and Prestige. She later worked full-time as a fashion stylist at the Singapore version of Italian magazine, Amica.
After clocking more than seven years of experience in the publishing industry, Adlina took a leap of faith and ventured into the world of entrepreneurship. In mid-2012 the fashion-forward hijabi founded Adlina Anis, an e-commerce store that stocks a beautiful collection of hijabs.
Adlina loves running outdoors while listening to her favourite tunes, however, she often had to slip in her earphones into her Ninja, which left her feeling awkward. It was also difficult keeping both her hijab and earphones in place while staying active.
One day, Adlina was having a conversation with a customer, Dr Elly Sabrina, and found out that she faced the same issues with her stethoscope too. This motivated her to carefully think about how to create a product that would allow her and her customers to listen to music or use stethoscopes while maintaining their modesty. Adlina took an entire year to research intensively, experiment and perfect the Ninja Echo.
"The Ninja has always been around, but now with an added feature, it can be used in other ways as well. It was created to provide access for earphones but maintains the modesty of the wearer by not revealing the skin or ears," said Adlina. At the same time, Adlina ensured that her design could fit everyone's head flawlessly to avoid the unnecessary and annoying flapping of excess cloth while running or participating in any sports.
The Ninja Echo is now available for sale at www.adlinaanis.com and retails at SGD $35.90.