The Halal Sweets Company, the #1 company for gifting and online purchasing of halal and vegetarian sweets and gummies, are back with their Ramadan Calendars for this year and we hope you're as excited as we are!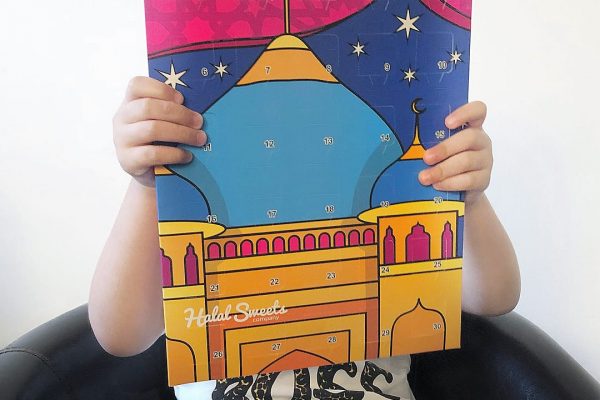 With two different intricate designs for Ramadan, each calendar comes with the 30 characteristics of a strong Muslim believer for every day of the holy month of Ramadan. This is perfect for both children and adults during the month of Ramadan, and with each day containing a delicious Belgian milk chocolate for the entire family to enjoy.
In addition to their Ramadan Calendars, the Halal Sweets Company their signature sweet box packed full of 9 (or 16 if you go large) bags of gummy goodness Halal Party Bags, and the Halal Sweet GIANT Jars if you're feeling particularly peckish, to name just a few. Their quirky flavors and styles of sweets and gummies are unique and different, making this not only a good halal option but a unique option in it of itself.
The month of May will see an entire rebranding of the Halal Sweets Company, with new flavors and new products coming out in time for Ramadan, so keep an eye out for the Company's brand overhaul!
"We wanted to create a product that was both beneficial and educational and encouraged people to love and enjoy Ramadan. We think the calendar does just that!"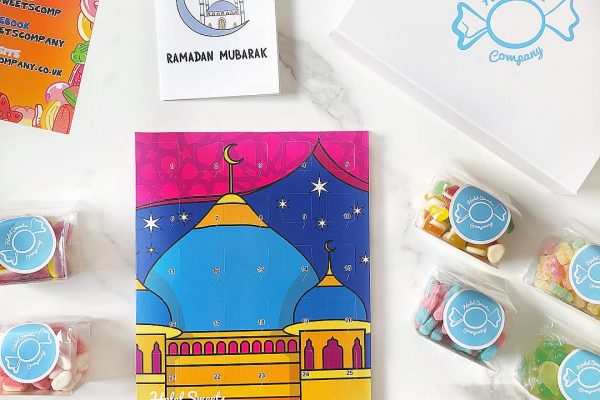 The global halal food market is said to be worth $685 billion, and the British halal food industry valued at around £1 billion. With more than 13,400 Muslim-owned businesses in London, start-ups like the Halal Sweets Company are bringing together not only Muslims from around the world but are standing out as a shining example of the power of Muslim entrepreneurship.
As Ramadan approaches and many look towards giving to charity, the Halal Sweets Company is offering the alternative choice of gifting friends and family something different and sweet. With different options of gift sets and candy choices, this might be the perfect choice to bring to an iftar or gathering during this holy month of Ramadan.
To browse their products and purchase their numerous gift options, visit their website www.halalsweetscompany.co.uk and be sure to follow them on their socials:
Facebook, Instagram and Twitter