Halalnivore – bringing gourmet, fresh and halal meat to every UK household
Use discount code MUSLIMVIBE for 5% off your first order at www.halalnivore.com
Use discount code MUSLIMVIBE for 5% off your first order at www.halalnivore.com
In my capacity as chief editor of The Muslim Vibe, I get very few perks if I'm perfectly honest. I spend more time that I'd like to, keeping up to date with current affairs and the latest shenanigans of Darth Trump.
However, not too long ago, I was pleasantly surprised when I got an email from the guys are Halalnivore. Over the last few years, given the rise of the Muslim middle-class, there have been a bunch of really cool companies popping up all over the place that are starting to produce high quality products for Muslims – and these guys are no different.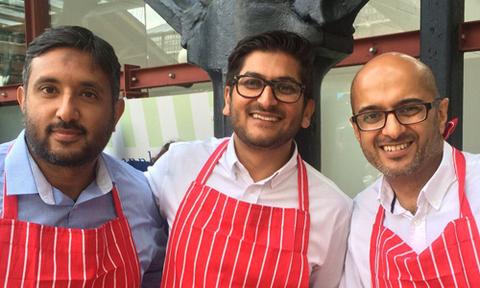 Halalnivore deliver fresh, gourmet… and obviously halal meat across the entire UK. Started up by three self-professed foodies, their focus is on premium cuts – cuts that you may not be able to get your hands on at your local butcher. So anyways, back to that email – they got in touch saying that they wanted to offer me a box of free samples to enjoy at home and (obviously) write about afterwards. I was ecstatic. There's not much I love more than free things (hint hint to any businesses reading this). So I duly obliged and was chuffed when this box arrived at my house.
---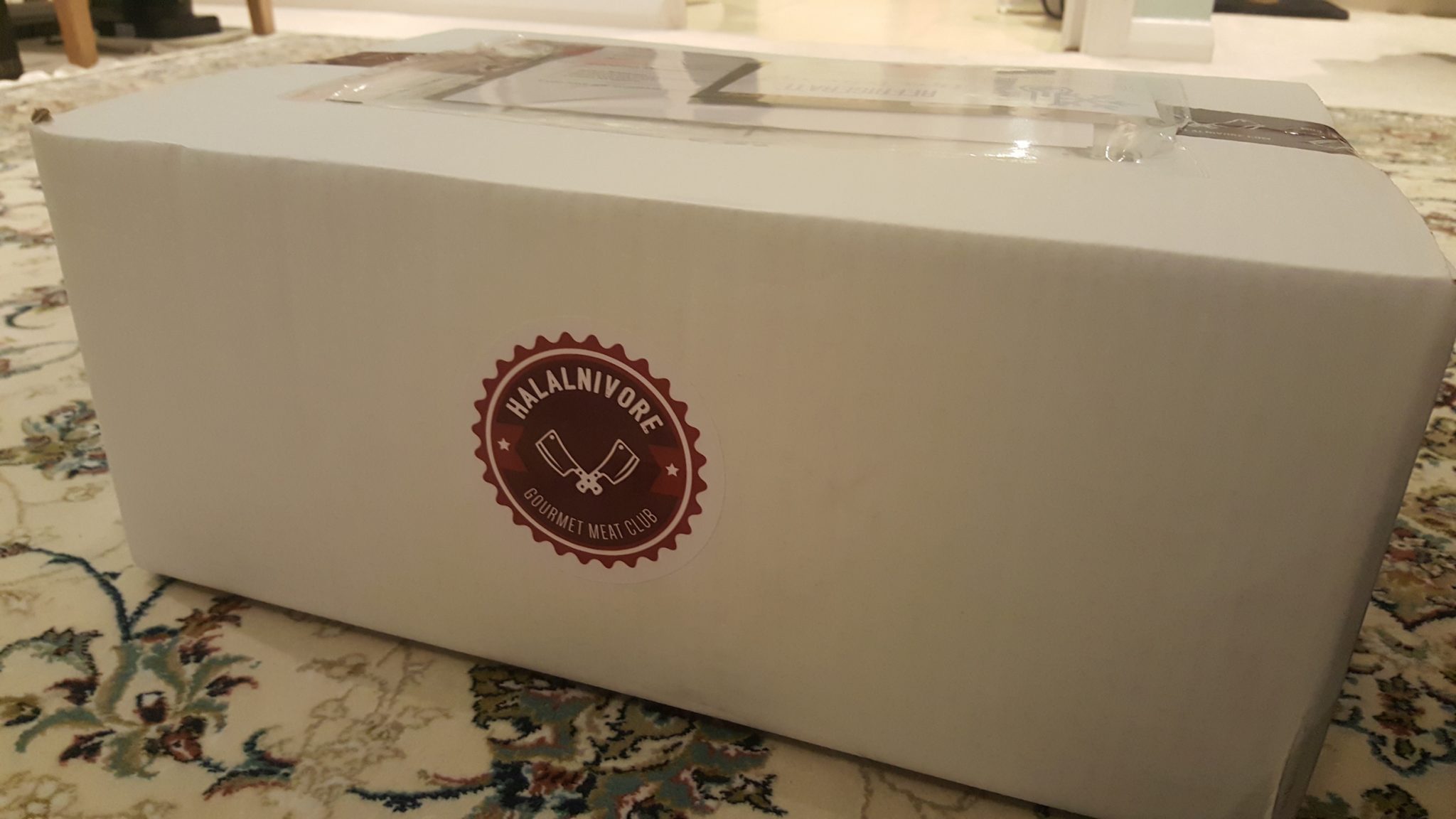 ---
I was extremely impressed with the branding and packaging and all the meat comes chilled with some fancy ice-pack type technology as well as some handy recipes and they even sent me some of their signature spice rubs.
Steak salad with sweet potato fries
So I'm no expert when it comes to cooking, and by that I mean I've pretty much never done it (unsupervised) before but it was time to step up and give it a go. I'll admit, the meat didn't quite cook all the way through like I had hoped but medium-rare is a thing so I just went with it. The meat definitely packed a lot of flavour and personally whilst I usually find steak a bit too… meaty, I thoroughly enjoyed the meal. I made a simple steak salad with fried onions alongside some sweet potato fries.
---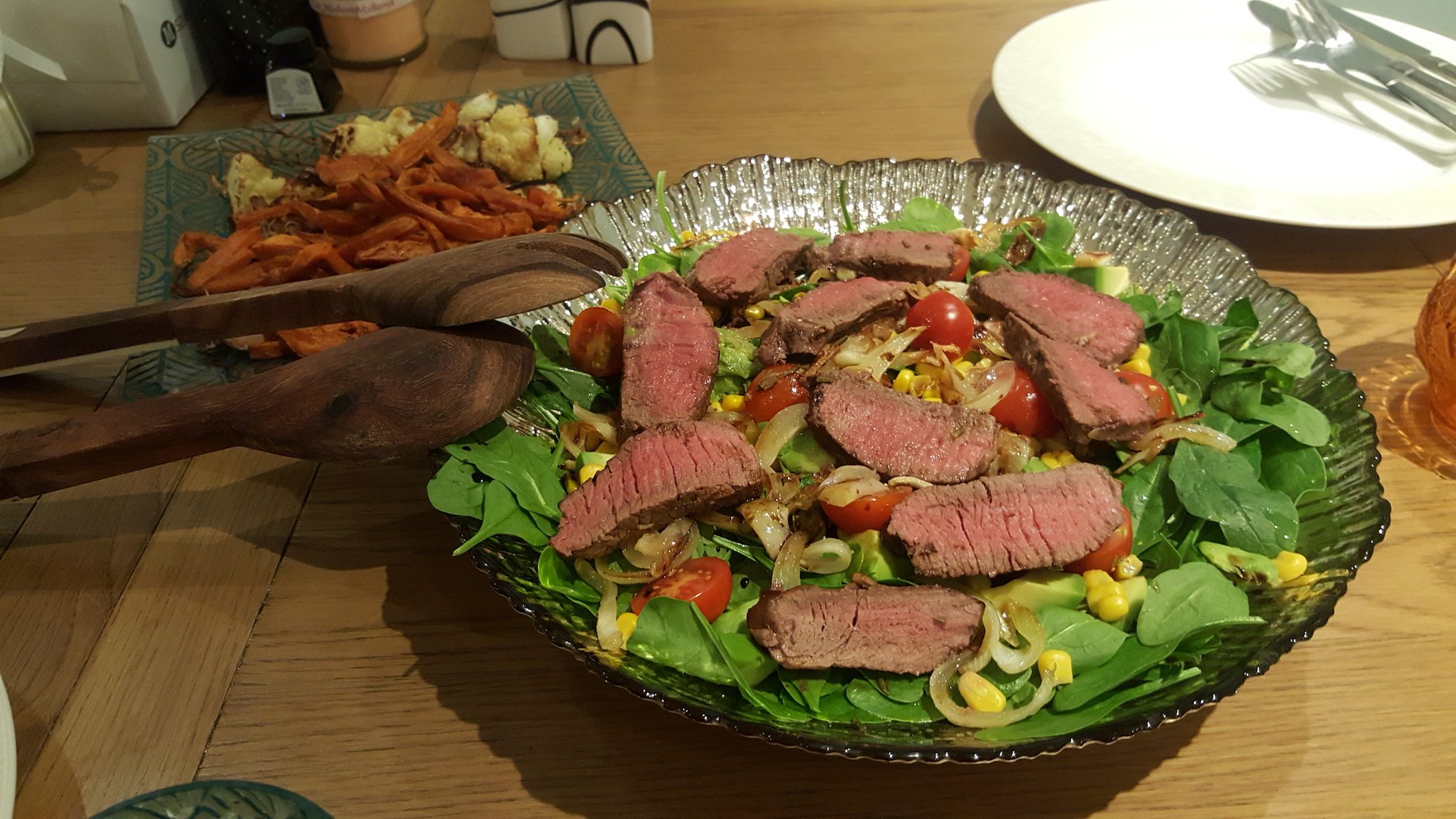 Happy that I didn't burn down the kitchen and managed to plate something up that was edible, I decided to step it up a gear. It was midweek and there was football on TV. My wife was going to be out of the house and it was the perfect opportunity to invite some friends home and try my hand once again at cooking.
Lamb and beef burgers
Sticking with the sweet potato fries as a side, I decided to make beef and lamb burgers for my friends. It was a simple case of defrosting the patties, smashing them in a frying pan, seasoning them a little with salt and pepper and turning after a few minutes. These turned out pretty damn good and I'm not going to lie, I did feel like Jamie Oliver at times during this cooking process. I had a kitchen towel over my shoulder for no apparent reason and kept wiping my hands on it to give it a purpose.
---
---
I personally really liked the lamb kofta burgers – they had a zing to them and the lamb was very tender. Below was the final product, and if I hadn't made it clear earlier, I was pretty chuffed at myself for being able to feed three hungry guests and the fact that none of them believed I prepped everything without my wife's help (they didn't see me with that towel on my shoulder, so they didn't know what culinary finesse I possess).
All in all, it's great to have gourmet, high quality fresh meat that you can order with the click of a button. You can check out their website for more: www.halalnivore.com
Also they've been generous enough to create a 5% discount code for all our readers: MUSLIMVIBE – so check out what they have to offer and get involved!
---