10 unconventional hotels for extraordinary experiences this summer
The furthest thing from a conventional holiday!
The furthest thing from a conventional holiday!
You know these boring trips we all take during our holidays? The standard hotels, resorts and all the rest. Well, I thought I would spark your wanderlust with some amazing, unique and crazy hotels that you should consider (even for a night!) when you plan your next trip to these countries. From igloos to cranes and planes…  we have it all!
1 – Eagle Ranch Resort, Malaysia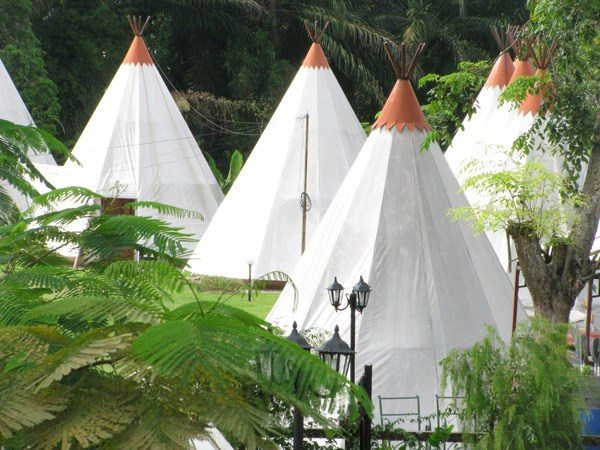 Eagle Ranch Resort provides a wide range of exciting outdoor and indoor activities. It is where you can escape from reality and live your Wild West fantasy of swash-buckling cowboys, galloping horses, grazing pastures and log cabins.
Prices start from as little as £24 a night | To check out prices and book click here 
---
2 – Beckham Creek Cave Lodge, Parthenon, Arkansas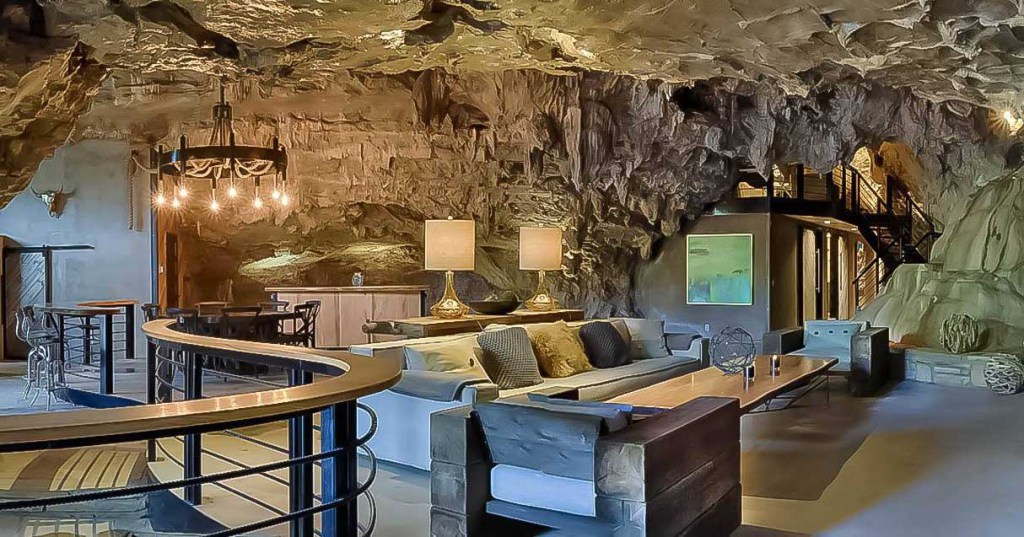 If you want to be wrapped in mother nature's embrace, go for the Beckham Creek Cave Lodge. It is a natural living cave with five full bedrooms and each of the bedrooms has its very own luxurious bath. Completely reserved, the cave lodge delivers a quiet, comfortable and relaxing vacation.
---
3 – Hotel Costa Verde, Costa Rica

Costa Rica's jungle canopy is now also home to this two-bedroom hotel suite, made from a converted 1965 Boeing 727.  The cockpit has views of the rainforest;  an ocean view terrace over each of the wings, and a spacious living area that includes two bedrooms, a kitchen, a TV area, and a dining room. Expect a friendly visit from the neighbouring wildlife:  Sloths, toucans, monkeys and more.
Prices start from £110 a night | To check prices and book click here
---
4 – Sun Cruise Resort & Yacht, South Korea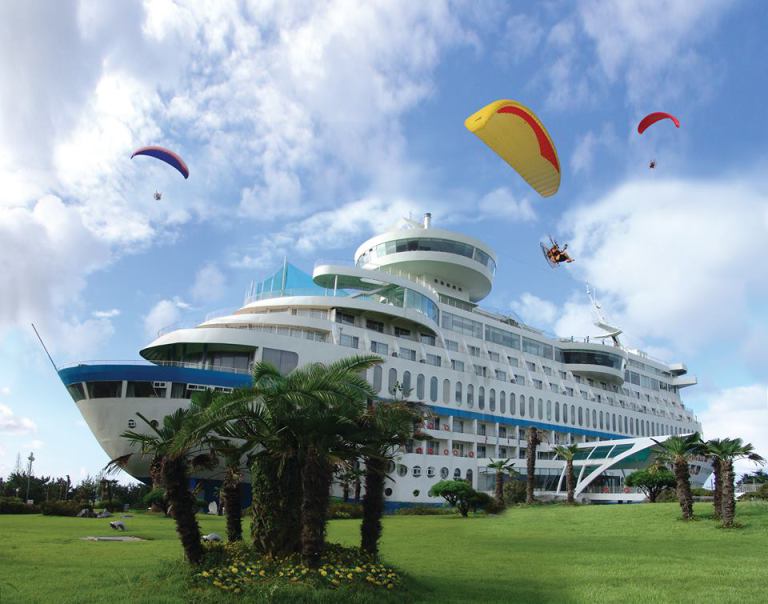 The cruise ship themed property is nestled on top of a cliff. Located on the coast of Jeongdongjin Beach, Suncruise Resort and Yacht is an exceptional, land-based cruise resort, which is perfect for those who find that the motion of the ocean makes them feel sea sick. There are a variety of premium accommodations, Western and Korean restaurants. A rotating luxury sky lounge allows for the best view of the sunrise and sunset.
Prices start from £55 a night | For reviews and bookings click here. 
---
5 – The Santos Express, South Africa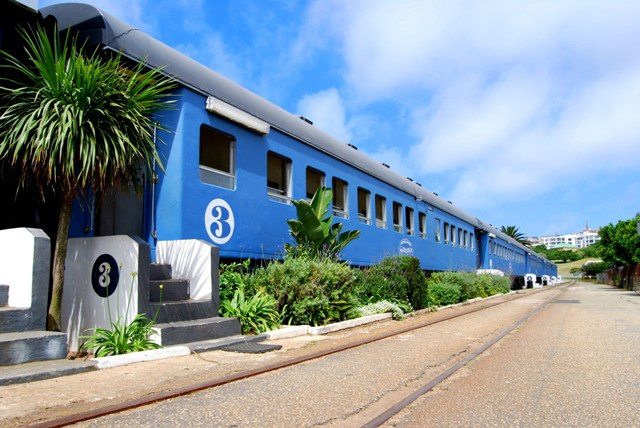 The Santos Express Train Lodge is better known as 'The Train' and is a unique backpackers establishment. It is a one-of-a-kind train situated on the Santos Beach in Mossel Bay and all the cabins are facing the sea, ensuring exquisite views. Accommodation varies from Double, Twin & Single Compartment Rooms to a large Dorm Coach. With the train 30m from the sea, the beach is literally on your doorstep.
Prices start from £100 a night | For bookings and reviews click here.
---
6 – The Faralda Crane Hotel, Amsterdam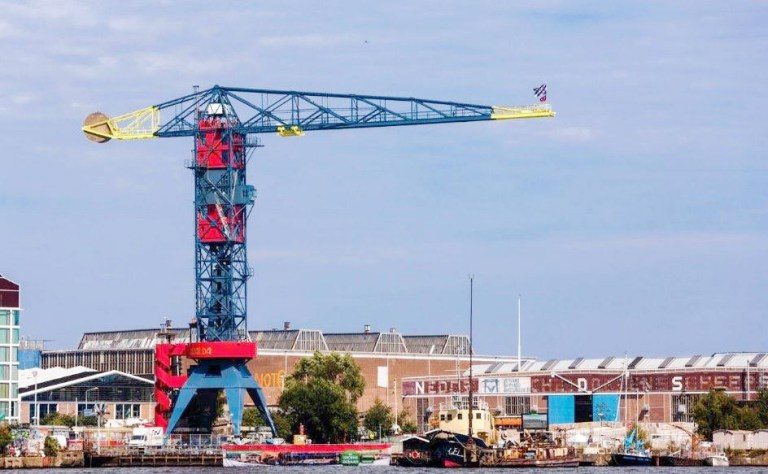 This was previously a fully operational industrial crane, transformed into a luxury hotel! Located in Harlingen, the hotel has three suites – "Secret", "Free Spirit" and "Mystique" – all are lavishly furnished and offer access to an outdoor jacuzzi.  Best of all, the view is spectacular as you can see all of Amsterdam. And, if you're a thrill seeker, the Faralda even has its very own bungee jumping facilities.
It's a little pricey at £700 per night but if you are looking for an experience, it's well worth it | To read the reviews and book click here.
---
7 – The Ice Hotel, Sweden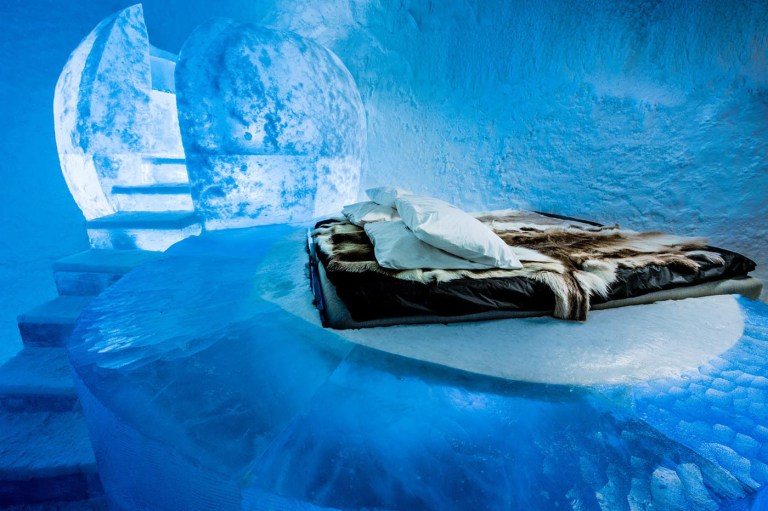 Sweden's Ice Hotel is located in the small village of Jukkasjarvi. The hotel itself, as well as the chairs and beds, are made of natural ice and snow taken from the nearby Torne River. Each winter, its hallways are lined with ice art, which is designed by artists from all over the world.
Prices start at £150 a night | To read the reviews and book check Tripadvisor here. 
---
8 – No Mans Fort Hotel, United Kingdom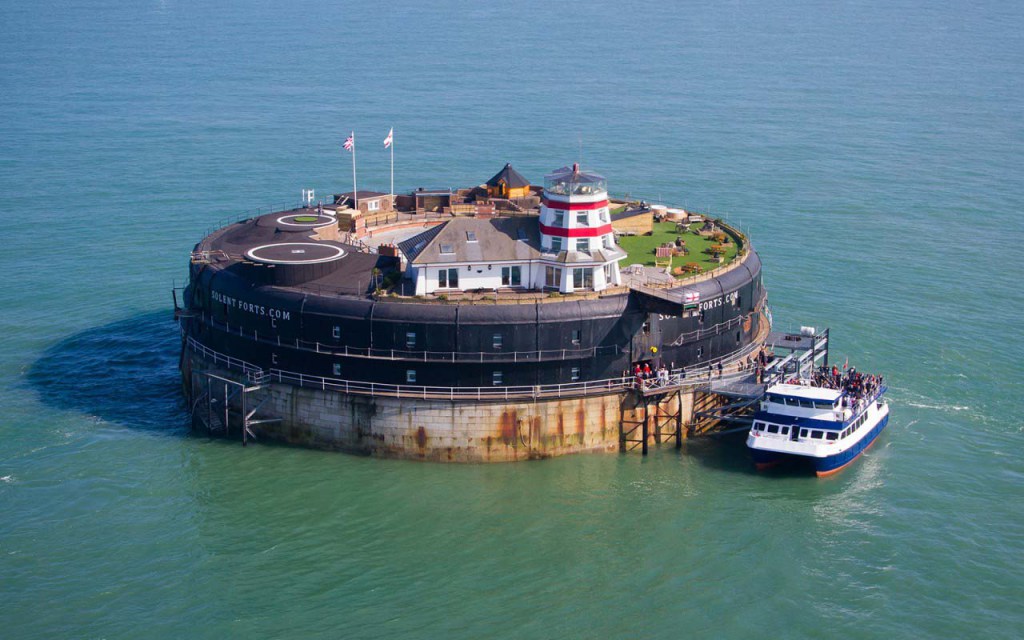 Formerly a sea fort, this has been transformed into a luxurious hotel. The fort truly is in the middle of nowhere, surrounded by nothing but sea and shipping lanes, where pleasure yachts and huge container ships sail by and is accessible only by boat or helicopter. The fort offers 22 fabulous bedrooms, a helipad, hot tubs on the roof, and a spa and the utmost privacy.
Price starting from £500 a night | To book and read reviews check here.
---
9 – Kakslauttanen Hotel and Igloo Village, Finland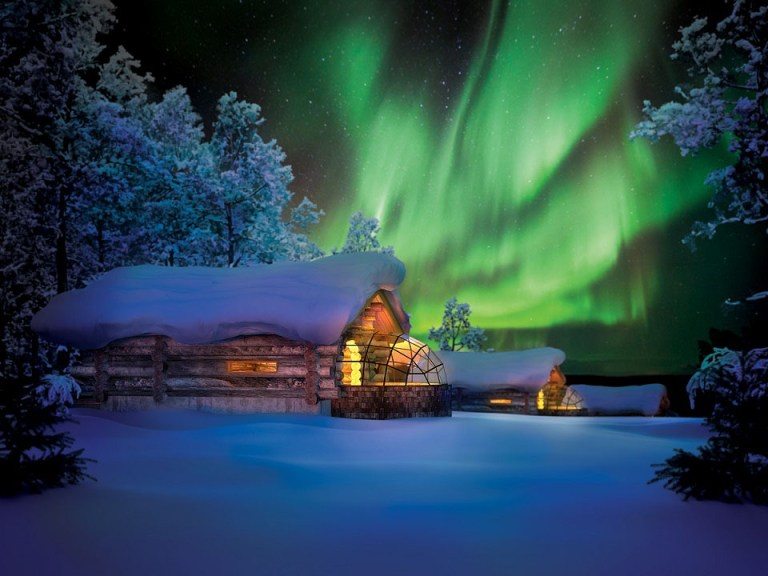 Who wouldn't want to have the spectacular Northern Lights view above their glass roof? This resort has igloo-like rooms that offer just that. The Hotel Kakslauttanen and Igloo Village is located high up above the Arctic Circle in Saariselka. Kakslauttanen has 20 glass igloos, each fitted with thermal glass walls and ceilings that insulate the interior to keep it warm and cosy at night.

Prices start from £180 per night | For bookings and more info click here. 
---
10 – Äscher Cliff Hotel, Switzerland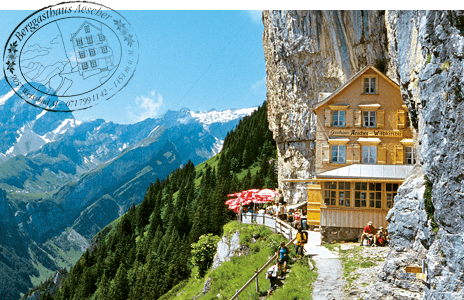 Hidden in the mountain ranges of Swiss Alps, this 170-year-old hotel is built into the side of a cliff-face, and can only be accessed by a combination of cable car and hiking. The Swiss call it "Berggasthaus" which means a Mountain-Guesthouse. The facilities of the hotel are not fancy,  but the scenery is breathtaking. Unfortunately, the hotel has stopped taking overnight guests however it is still worth a visit for the stunning view.